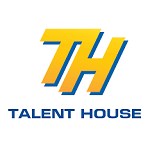 Job Description – Corporate Services Administrator
To perform company secretarial functions on behalf of various entities as set out below:
1.   Meetings
Assist in formulating meeting agendas with the chairman and/or the Chief Executive.
Attending meetings and taking minutes.
Maintaining minute books.
Ensuring that correct procedures are followed at board meetings.

2.   Constitutional documents
Ensuring that the companies complies with its regulations and any relevant shareholder/investment agreements or other constitutional documents
Drafting and incorporating amendments in accordance with correct procedures.
3.   General compliance
Monitoring and ensuring compliance of board and shareholder decisions with relevant legal requirements particularly under the Companies Act of the Laws of Zambia.
4.   Statutory registers
Maintaining the following statutory registers:
Members.
Company charges.
Directors and secretary.
Directors' interests in shares and debentures.
Debenture holders (if applicable).
5.   Statutory returns
Filing information with Patents and Companies Registration Agency ("PACRA") in accordance with the Companies Act Chapter 388 of the Laws of Zambia.  To report certain changes regarding the Company or to comply with requirements for periodic filing.  Of particular importance in this regard are:
Annual returns.
Report and accounts.
Amended regulations.
Return of allotments.
Notice of appointment, removal and registration of directors and the secretary.
Notices of removal or resignation of the auditors.
Change of registered office.
6. Report and accounts
Coordinating the publication and distribution of the company's annual report and accounts and interim statement in consultation with the company's other advisers and, in particular, assisting in preparing the directors' report.
7.   Share registration
Maintaining the company's register of members
Dealing with transfers and other matters affecting shareholdings.
Dealing with queries and requests from shareholders.
8. Shareholder communications
Communicating with the shareholders (i.e. through circulars)
Arranging or liaising with Accountants in relation to the payment of dividends and interest.
Issuing documentation regarding rights issues and capitalization issues.
General shareholder relations.
Relations with institutional shareholders and their investment committees.
Applications can be done via LinkedIn or sent via email to [email protected]