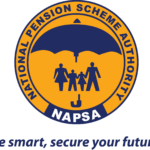 National Pension Scheme Authority (NAPSA)
The National Pension Scheme Authority (NAPSA) wishes to fill the position indicated below. Interested applicants who meet the required competences are encouraged to apply.
The successful candidates will be expected to have demonstrable competencies relevant to the job.
1.0 Corporate Security and Investigations Officer NPS 04 (Permanent and Pensionable): Head Office
1.1 Main Purpose of Job
To be responsible for ensuring a safe environment for NAPSA's employees and clients including managing and coordinating the security network of NAPSA to mitigate against acts that may result
in loss of life, infliction of harm, property damage, and disruption of the flow of operations that may interfere with the delivery of the Authority's mandate.
1.2 Key Responsibilities
(a) Participates in the development of the security strategy and policy and supports implementation.
(b) Undertakes periodic security risk assessment to determine and plan for key priority areas.
(c) Supports the development of operational and tactical security work plans and schedules, including shifts and work station assignments, relating to the Head Office.
(d) Delivers security solutions at Head Office within the agreed framework and implementation of security processes across NAPSA.
(e) Updates the risk register.
(f) Implements and manages comprehensive safety and security education and awareness programs for employees and security personnel based at the Head Office, Regional Office and Area Offices and prepare incident written reports on all
significant incidents happening at NAPSA.
(g) Supervises and participates in the conduct of criminal and administrative investigations on behalf of the Authority to assist senior management in the decision making process, and to facilitate prosecution of criminal cases affecting NAPSA by the police.
(h) Participates in the review of the NAPSA security plan in line with NAPSA business needs and environment, to ensure the plan is responsive to the changing security environment.
(i) Maintains key contact with external agencies to maintain awareness on relevant current security issues.
(j) Maintains key contact with law enforcement agencies and other relevant departments e.g. Legal and Fraud Investigations, other criminal matters relating to institutions to support investigations pertaining to security matters.
(k) Develops daily reports including daily occurrence reports, transit reports, background check reports, VIP protection reports, and safety and security reports.
(l) Reviews and escalates issues, assesses satisfaction of services provided and identify action plans for improvement or change in security strategy, policies and procedures.
(m)Assigns tasks to address requests pertaining to security matters relating to Head Office including background checks and applications for new or temporary or disabling of staff identity cards.
(n) Ensures the safety and security of all assets of NAPSA including third party assets in the custody of NAPSA and ensures the movement of assets is done in accordance with laid down procedures.
(o) Coordinates and supervises implementation of security activities delegated to assistants.
(p) Conducts incidents response planning as well as investigation of security breaches and prepares incident reports and monthly activity reports.
(q) Conducts operational risk management activities e.g. during strikes, evacuations.
(r) Develops Service Level Agreements for outsourced security.
(s) Assists in developing the internal budgeting for the section.
(t) Develops and maintains professional relationships with both private and state law enforcement agencies.
(u) Ensures the office premises is cleared of all employees and clients during fire drills and maintains control during emergency situations.
(v) Conducts surveillance using the approved technology and methodology.
(w) Assists in the management of cash transit by monitoring security to prevent loss of cash and injury to NAPSA staff and clients.
(x) Works closely with assigned external agencies to ensure awareness of current security issues and communicates the same using the approved NAPSA communication channels.
1.3 Qualifications and Experience
Grade 12 Certificate with 5 'O' levels with credit or better including Mathematics and English.
Bachelor's Degree in Social Science, Law, Criminology, or related Degree
Formal Police or Military Training
Not less than four (4) years' experience in Zambia Police, Military, or Intelligence Security Services, or corporate security management at senior officer level.
TO APPLY
Your application letter should be accompanied by a CV and copies of relevant certificates and should also specify your contact address and telephone number(s).
Application letters should be addressed to:
Director Human Resources and Administration
National Pension Scheme Authority
Levy Business Park
Church Road
P.O. Box 51275
LUSAKA
The closing date of receipt of applications is, Wednesday 28th July 2021.
PLEASE NOTE THAT:
ANY FORM OF LOBBYING WILL LEAD TO AUTOMATIC DISQUALIFICATION OF THE CANDIDATE AND ONLY APPLICANTS WHO MEET THE SPECIFICATIONS INDICATED ABOVE WILL BE ACKNOWLEDGED.
FEMALE CANDIDATES ARE ENCOURAGED TO APPLY.
BE SMART, SECURE YOUR FUTURE