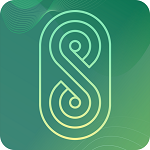 SPENN is a global Mobile Banking App developed by Block bonds, a Norwegian Fintech company. Through the SPENN app, everyone can access services such as payments to anyone, anywhere, shop in local stores, e-commerce, saving money and investment capabilities secure, instantly, and free. The SPENN app is completely free to download and use. We believe that everyone should have equal access to banking services. If you share our values, we would love to have you on board in our team, and commonly work towards success for our brand! SPENN is a global mobile Banking App with a vision to give banking access to everyone, regardless of demographical, sociocultural, and geographical factors. SPENN currently has a presence in 4 markets in Asia and Africa. We use our own payment solution to pay for all costs within the company.
WHO DO WE NEED?
We are looking to grow our global Sales team with a Corporate Sales Manager that has a good business understanding to lead our SPENN Business and Connect Solutions. This candidate has a sharp analytical mind when it comes to sales management and relationships with corporate customers. The Corporate Sales Manager will work closely with the sales officers, marketing, and customer service to ensure revenue and customer engagement to achieve our company's objectives.
JOB TITLE: CORPORATE SALES MANAGER
This role reports directly to the Head of Sales and Distribution. The ideal candidate will provide support to the Head of Sales and Distribution in compiling unit information identifying new business opportunities and managing a healthy pipeline for the spenn business.
WHAT WILL YOU DO? (KPIs)
Identifying, pitching SPENN services and onboarding corporate clients in their various segments (payroll, merchants, utilities/collections etc.) in pursuit of meeting targets
Understand the Zambia market and pain points faced by various corporates to provide appropriate sales solutions through SPENN Business.
Compile a Sales Pipeline from which strategies can be implemented to win deals with corporates.
Client Profitability and Risk Management
Relationship Building
Customer focus
Proactive administration of processes
Managing Portfolio Balance sheet
Customer engagement to ensure customer satisfaction
Ensure the value proposition of clients is executed
Conducting customer visits and calls to maintain relationship and grow customer base and on boarding of new customers
Understanding of customer attribution drivers and driving anti-attribution strategy across the portfolio
Customer engagement to ensure customer satisfaction
Ensure the growth of revenue per client and increase the cross-sale ratio
Providing guidance to corporate sales officers to get clients onboard and strategies to meet their targets.
WHO ARE YOU?
EDUCATION QUALIFICATIONS/ FUNCTIONAL TECHNICAL SKILLS
Bachelor's degree in a business/commercial field or equivalent
Five O' Levels with credits (or better) in English and Mathematics.
Excellent knowledge of how the mobile money systems, processes and procedures work will be an added advantage
EXPERIENCE, KNOWLEDGE & SKILLS
At least 5 years in Corporate sales and general banking experience
Practical experience in corporate banking or B2B and corporate sales in a telecommunications company and other FMCG entities are key requirements.
Have adequate knowledge of digital banking, digital financial products and Services, Policies and Procedures
Computer literacy essential (Power Point, Word, Excel)
Excellent presentation, interpersonal and relationship skills
Passion to work with numbers
OTHER REQUIREMENTS
High energy, detailed-oriented, and able to work independently.
High degree of self-initiative, proactive and self-driven to drive results.
Good organizing skills.
Good communication and interpersonal skills.
Self-starter, ability to work and thrive within a fast paced, culturally diverse, and hands-on environment.
Eagerness to always develop yourself.
Collaborative and the ability to manage relationships both internally and externally.
Join our vision of achieving global financial inclusion for the poorest segments of our society. For more information, check www.spenn.com
HOW TO APPLY
Please send your resume and cover letter to: [email protected] no later than Wednesday 31st March 2021
ONLY SHORTLISTED APPLICANTS WILL BE CONTACTED