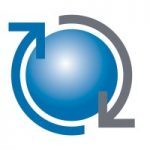 We are hiring!
Job Title: Corporate Receptionist – Head Office
Job Purpose
AB Bank Zambia seeks to recruit a passionate individual who is ready to take up this role in the challenging and fast paced environment of a growing Bank. The Receptionist must at all times represent the business with a positive attitude and professional appearance while constantly providing excellent customer service to the Bank's stakeholders. This position reports to the Executive Assistant.
Main duties include:
Manage incoming and outgoing calls efficiently
Receive and assist various stakeholders such as shareholders, board members, suppliers, and regulators
Provide logistical support during meetings and ensure all meeting rooms are always arranged and in perfect order
Coordinate the organising of meeting rooms, catering services and ensure provision of meeting equipment
Assist in the management of correspondence
Ensure comfort of the Bank's stakeholders by providing logistical support proactively
Provide basic and accurate information in-person, via phone and email
Maintain office security by managing the access control system and authorization of temporary passes when required
Ensure the Bank's internal and external surroundings are always clean and presentable
Ensure the brand image of the Bank is upheld by having a corporate appearance and a welcoming demeanor
Minimum qualifications and competencies:
Diploma in a Business or Marketing Course
Minimum of 2 years work experience in a similar position in an international organisation
Excellent communication and presentation skills, both written and verbal
Professional appearance and conduct
Excellent Customer Service and interpersonal skills
Good organisational skills and the ability to multi-task
Proficiency in the use of modern office equipment and applications
If you are interested in this position, please submit your application letter and your Curriculum Vitae
attaching your qualifications at https://hr.abbank.co.zm/ by 20th July 2021 midnight.
Our values are Simple Responsive Reliable
Find Zambia Jobs – The best job board for Jobs in Zambia