Full Time
Applications have closed.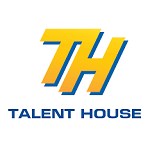 Our Clients are looking for a talented corporate Legal officer to handle all its legal transactions, partnerships, and projects. This team member's principal goal will be to guarantee that all transactions comply with the laws and regulations, while actively helping avoid possible legal risks and violations.
Key Responsibilities:
Legal support
Providing advice and support on all legal matters that may arise in its operations
Protect the company against legal risks and violations.
Coordinating the company's complaint management system
Monitoring compliance with legal and statutory requirements of the organization
Providing of day to day legal and regulatory support to the functional areas covering general compliance queries and reviews
Support management on issues pertaining to legal and regulatory framework
Monitor compliance with legal and regulatory corporate governance requirements.
Managing the legal reform process and the introduction of new legislative measures aimed at improving the business environment
Draft contracts, agreements, examination of tender documents to ensure they are legally enforceable and are in accordance of the law, rules and regulations
Legal research and projects
Undertaking legal projects as requested by the client
Collecting relevant background information and documentation in order to respond to legal requests
Evaluate new business partnerships with vendors and subcontractors
Developing, implementing and reviewing legal policies and procedures to ensure that they are in accord with the existing legislation
Take part in negotiations in matters that will ultimately be reduced into writing
Research, compile and write well-reasoned legal opinions on all matters or issues brought to his/her attention
Qualifications
Bachelor Degree in Laws from a recognized institution;
At least Two (2) to three (3) years post certification experience in legal practice
Holder of current practicing certificate from ZIALE;
Member of the Laws association of Zambia
Understanding of the Mines and Minerals Act/Employment Code Act.
Knowledge on the Zambian policy systems (ZRA/Immigration/PACRA)
Experience with drafting and editing legal submissions
Exceptional attention to detail
High level of integrity and confidentiality
Excellent interpersonal skills and communication skills
Assertive and result oriented
Open minded and a good team player
Compensation:
The incumbent will receive a competitive salary commensurate with experience.
To Apply:
Please send your CV to [email protected] before the 21st of October 2022.