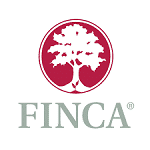 The Corporate Internal Auditor performs the specific audit procedures that include testing the operational effectiveness of the controls, assess the controls design and implementation, evaluating  and improving the effectiveness of risk management, control and governance processes. The Corporate Internal Auditor shall participate in audit planning, execution and reporting of findings as well as follow up to ensure audit recommendations, management corrective action plans, Board of directors' remarks and resolutions are correctly implemented on a timely basis.
Essential Duties and Responsibilities
Execute work as per approved audit plan
Responsible for analyzing and assessing FINCA's ICT infrastructure to ensure processes and systems run accurately and efficiently, while remaining secure and meeting compliance regulations
Examine internal IT controls, evaluate the design and operational effectiveness, determine exposure to risk, and develop remediation strategies.
Keep abreast of emerging technologies within the IT environment and help in developing audit strategies to counter risks that might be associated with the application of such technologies.
Ensure compliance with the audit charter and FINCA Zambia requirements / policies at all time
Follow up to ensure findings have been responded to and addressed. Support the Corporate Audit Manager as required.
Qualifications
A University degree preferably in Finance and Accounting, Commerce and Accounting (B.Com). CIA/ CISA/CPA/ACCA/ZICA qualification will be an added advantage.
Minimum of a diploma in Information Technology or Computer Science
Experience of financial institutions / micro finance and banking Systems and I.T Audits experience (preferred).
If you meet the set criteria and would need to be considered for the above mentioned position, you are encouraged to submit your credentials to the provided email address.