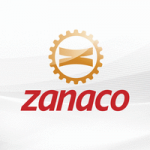 Zambia National Commercial Bank Plc
Zambia National Commercial Bank Plc (Zanaco) is inviting applications from suitably qualified and experienced individuals for the following Job aimed at contributing to the Bank's strategic vision in the information Technology Division under the Enterprise Applications & Business Intelligence Department at Head Office –
CORE FINANCIAL APPLICATIONS ANALYST (x1)
JOB PURPOSE
The function is responsible for ensuring that efficient support and applications availability is upheld for the Core Financial Applications of the Bank. Its core objective is to continuously improve the core Financial Applications landscape and capabilities through automated monitoring and innovating of new Solutions whilst ensuring adherence to Budget and Performance Under the supervision of the Head Core Financial Applications, the following are among the job
Key Responsibilities
Providing day to day functional support to Core Financial Applications (Core Banking
System Workflow Management System, etc.) to ensure 24/7 service availability and stability in the application landscape
Overseeing the Daily Support Operations of the core Financial Applications throughout the Bank network across the country to ensure realization of the Bank's strategy and goals. This includes ensuring that Core Financial systems are ready for daily End of Day (EDO)
Provision of Systems Functional Parameterization support to assist in maximizing Operational efficiency and increased Automated Revenue collection for the Business
Provide support in the Management of Bug fixing, System Enhancement and optimization by working with Vendors and Oracle (My Oracle Support in ensuring that Tests are done thoroughly done before rolling out into production
Management of Incidents and Problem Resolution for issues logged through the 1st and 2nd line Support for all Applications and ensure Team 24/7 availability
Ensuring agreed SLA availability for the Core Financial Applications (Core Banking System, Workflow Management System, etc.) are met
Providing support to closure of Audits (Internal and external) relating to Core Financial Applications
Data mining from Core Financial Applications (Core Banking System, Workflow Management System, etc.) on request from Stakeholders eg. Auditors in cases were other Units such as MIS are not able to provide
Provide support in Management and optimization of the interfaces to the core Financial Applications with other systems.
Conducting of Critical Analysis and follow-ups on logged issues with the Application vendors.
Ensure that all changes on to the Production Environments are well managed through the change and governance process to avoid existing functionality malfunctioning,
Formulation and Documentation of Core Financial Application Operations Policies, Processes and Procedures.
Any other responsibilities or tasks as maybe assigned by management
INTERNAL/EXTERNAL CONTACT
External Regulators: External Auditors
Internal: All internal Business Units
QUALIFICATIONS AND EXPERIENCE 
Degree in Computing and Information Systems or IT related Degree
Grade 12 Credit or above mandatory in Mathematics and English and any other three subjects
At least four (4) years' experience working in similar function
Certification in Flexcube Banking System an added advantage
JOB CORE COMPETENCIES
Self-starter and self-motivated
Excellent communication skills
Attention to detail
Research/Information gathering skills . Customer focused
Networking skills
Stakeholder management
Budget management
Result orientated
APPLICATION PROCEDURE
All applications must have an application/cover letter and detailed curriculum vitae Indicating the position being applied for in the subject line and should be sent by email to [email protected] no later than Friday, 4th February 2022.
Kindly note that you MUST attach copies of Grade 12 and Tertiary qualifications along with the application cover letter and curriculum vitae Applications sent without these attachments WILL NOT be considered.
ONLY SHORTLISTED APPLICANTS WILL BE COMMUNICATED TO.
Zanaco provides equal opportunity in employment for all qualified persons and prohibits discrimination in employment (women are encouraged to apply).