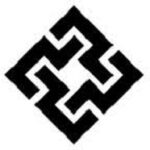 FQM
Job & Candidate Requirements
Key Responsibilities:
Maintain safe work procedures and promote high safety and health awareness. Promote and comply with the KML Occupational Health and Safety Policy.
Provide coaching and mentoring to Supervisors to enable them to understand the critical issues affecting the planned maintenance and Backlog requirements across the Trucks Maintenance Workshop and other Equipment areas.
Provide tactical and logistical support to the entire organization, track and support the mine production plans to balance the maintenance activities within the availability goals.
Guide the Maintenance and Repair organization with updated performance/execution information, KPIs and management recommendations.
Supports the continuous improvement processes and initiatives and lead the defect elimination processes across the department.
Ensure all maintenance tasks are carried out as per the OEM recommendations and/or management through the standard KML Change management procedure any deviations to the OEM recommendations with a clearly defined engineering solution.
Experience in Reliability Centered Maintenance (RCM) audits and analysis.
Experience in large multi pit operations utilising large scale mining mobile equipment such as Komatsu Haul Trucks models HD1500, 860E, 960E, HD785-7 and Liebherr T284.
Experience in budgeting process and cost controls for maintenance department.
Provide leadership and mentoring to subordinates, including ongoing training and development, performance management, conflict management and crisis management.
Ensuring the right people are in the right job as well as putting in place a succession plan for all positions
Experience working with the Original Equipment Manufacturers (Komatsu / LIebherr) on site haul truck fleet in site leadership roles or with factory experience.
Qualifications: Minimum:
Full Grade 12 Certificate
Degree in Mechanical/Electrical Engineering or significant field experience in Truck Maintenance, Planning and Reliability management
Minimum of 10 years of experience in a mine maintenance role especially on Equipment mentioned above.
At least 5 years in a senior supervisory role.
Conversant with electrical and mechanical side for Haul Trucks Komatsu and Liebherr.
Must have a valid driver's license and having driving experience for 12 months
Member of the Engineering Institution of Zambia
Experience & Skills:
Minimum 10 years' experience on heavy mobile equipment.
WHMS/Komtrax Experience
MS-Word, Power point, Excel, Outlook etc.
Knowledge of pronto
Hydraulic and electrical circuit problem solving
Good leadership skills
Behavioral Traits:
Must be discreet and flexible.
Must be responsible, focused and self – motivated.
Ability to interact with people and work cohesively with them.
Must physically capable of using and moving equipment and tools.
Must be able to work under minimal supervision.