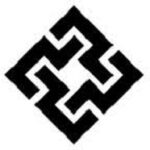 Job Title: Coordinator, Truck shop (Loader – L2350)
Key Duties and Responsibilities:
Planning& Scheduling
Ensure that your section works to a weekly plan, provide coaching and mentoring for area HER fitters. Attend weekly planning meetings, review Weekly plans to ensure that they are realistic and achievable. Ensure area supervisors are completing paperwork timely and of the highest quality and all information is getting back to the planners to update the CMMS
Continuous Improvement
Foster a culture of continuous improvement in L2350 Loader Maintenance activities by encouraging and providing input on processes and support to all subordinates. These wins are to be communicated across the section and key players openly recognized.
Maintenance
To oversee the execution of the weekly plan for the maintenance activities of the L2350 Loaders by providing direction to the HER fitters and the maintenance crews. Ensure the unplanned breakdown work is managed effectively and all work captured in Pronto.
Actively participate in all section activities, shift handover communications, toolbox meetings and any other activities as necessary to promote excellence in communications.
Technical Advice
Provision of technical advice for existing plant / equipment and development projects. Managing visiting consultants. Fault finding and failure analysis.
Qualifications & Experience
A minimum of an appropriate Trade certification and experience with heavy mining equipment
Minimum of 10 years' experience in maintenance role.
At least 5 years in a senior supervisory role.
Experience in Component rebuilding and change outs.
Previous expatriate work beneficial
Competencies
Knowledge of Pronto or other enterprise systems.
Plant specific experience on L2350 Loaders.
Previous experience in a large open pit mining operation would be well regarded.
Demonstrable experience with maintenance management systems will be an advantage.
Sound mechanical and electrical diagnostic skills would be advantages
Assisting in the implementing the safety systems and procedures required by the Zambian mines regulations and act particularly as it relates to Mining fleet maintenance
Contributing to the identification of the significant Health and safety risks and impacts related to Mining fleet maintenance including those related to identified applicable legislation
Developing and implementation of plans/controls to mitigate significant health and safety risks in your Section.
Ensuring that the Mining fleet maintenance personnel have the necessary competencies, awareness and training to effectively manage the health and safety risks in their areas.
Attend and/or conduct regular safety meetings
Ensure the Section builds and uses SOPs relevant to their work
Actively promote continuous improvement in safety performance throughout the workforce.
Conduct informal safety audits of tasks being undertaken in your area on a regular basis.