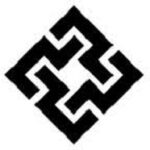 FQM
PURPOSE OF THE ROLE:
Responsible for the management and execution of drilling operations to meet safety, quality, volume and cost targets on a Shift/Crew
KEY RESPONSIBILITIES
PLANING AND PROGRAMMING:
The Coordinator, Drilling will be responsible for Integrating "on" and "new" work into the production schedule seamlessly by;
Implementing drilling plans to meet drilling goals and targets.
Ensuring that there is enough manpower and machines to meet drilling targets.
Identifying and planning clean-ups on drilling blocks a week in advance with the superintendent.
Optimizing drilling efficiency and make sure that target penetration rates are achieved.
Strategic placement of drill rigs and drilling teams for optimal efficiency and project executions.
Dynamic re-plan to minimize the effect of breakdowns.
Making sure that all consumables are delivered on time to minimize down time.
Holding daily meeting with senior drilling supervisors to enhance co-ordination and communication.
MANAGING RISK
The Coordinator, Drilling will assist the Superintendent, drilling in ensuring production performance risks, Asset and SHEQ risks are minimized and eliminated by;
Careful monitoring of efficiency and productivity ratios and implement corrective action to eliminate risks of under performance.
Ensuring that productivity ratios are maintained to a high standard by constant audits.
Conducting new assessments on all new processes and procedures including maintenance and production.
Maintaining a high standard working environment that is safe, clean and environmentally friendly.
Conducting daily SHEQ reviews and audits and ensures others adhere to the same.
Driving 'THINK' coach campaign within drilling section.
PRODUCTION
The Coordinator, Drilling will be responsible for executing production according to plan with all quality and quantity targets met at a standard cost or better by.
Ensuring that the production sequence is adhered to by clearly understanding the methods and practices to be used on different operations
Enhancing critical path management by anticipating what may happen and what needs to happen to ensure that production is not affected by delays, bottlenecks etc.
Encouraging team participation in eliminating production problems.
Ensuring production quantity and quality to meet client's satisfaction.
LEADERSHIP
The Coordinator, Drilling will provide leadership to the team by;
Managing team performance by ensuring that subordinates have the necessary skills, knowledge and competency to fulfil their roles and meet their goals.
Ensuring full utilization of the performance management system by all team members and conducts individual performance reviews so that corrective action is implemented.
Providing coaching for direct subordinates to enable them to improve their performance.
Boosting team morale and enhance team building by ensuring that there is a shared value system in production that leads to high levels of commitment to the goals of the project.
Assisting in discipline administration and handling grievances by enhancing industrial harmony.
QUALIFICATIONS AND EXPERIENCE
Full Grade 12 Certificate
Degree in Mine engineering or any Mining related qualification from a recognized institution
First Aid Certificate
Valid Driver's Licence
Minimum of five (5) years' open pit mining operations experience, three of which should be at a senior level position.
Excellent oral and written communication skills
A team player and have the ability to work under intense pressure
Strong desire to be a part of a start-up/high growth company with an entrepreneurial spirit and a fast-paced, results-oriented culture