Full Time
Applications have closed.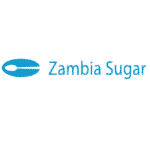 Zambia Sugar Plc. is a subsidiary of Illovo Sugar Africa (Pty) Ltd Group and is the leading sugar producer in Zambia.  Its main activities are the growing of sugar cane, the production and marketing of sugar and other sugar downstream products.
CONTRACT MANAGER (NAKAMBALA – MAZABUKA)
The Company invites applications from suitably qualified and experienced persons to fill the position of Contract Manager in the Finance and Legal Department, at the Nakambala offices in Mazabuka. The position reports to the Company Secretary and Legal Counsel.
The successful candidate will be responsible for providing legal advice and services that promote business growth while ensuring legal compliance and proactively identifying legal risk and mitigation actions.
Key Responsibilities
Partner with the Business and Procurement function to analyse, prepare and revise Service Contracts, including the monthly control of SLAs for key suppliers of goods and services
Act as a point of contact for day-to-day legal queries and advice, including procurement and where applicable, contracts, land matters, commercial, labour, criminal and civil law related matters
Manage all legal contracts, documents and undertakings between the company and third parties
Manage the contracting process and outcomes including Leases, Memoranda of Understanding (MOUs), Agreements and Contracts
Monitor Original Equipment Manufacturer (OEM) Service Contracts to ensure they are drafted and administered appropriately in consultation with the end user and in accordance with the company's Procurement Policy
Support the Procurement process in long term contract development, including preparation of tender documents and administering the tender process
Provide timely, accurate and quality legal advice to the business on all Procurement legal matters
Monitor and identify contract requirements for each financial year, advise the business on budget processes and the status of all contracts, ensuring that the Company complies with the applicable regulatory framework
Advise on and manage any disputes or claims that may arise
Facilitate training on contract management processes
Engage with internal and external stakeholders to build sound and harmonious relationships
Collaborate with the Illovo Group and country Legal teams to support best practice sharing and capability building
MINIMUM REQUIREMENTS
Bachelor's Degree in Law  (LLB)
Admitted attorney/advocate of the High Court and Supreme Court (Zambia)
Minimum of 5 years as a lawyer in a commercial procurement environment, with high proficiency in contract drafting
Business and financial acumen – working knowledge of the law (legislation, case law and common law) relevant to countries of operation, knowledge of litigation tactics and procedures, knowledge of anti-bribery and corruption compliance requirements
Skills in contract drafting, dispute management, partnering and relationship building,  influencing and negotiating
High proficiency in MS Word and other Microsoft Office packages
Excellent standards of personal conduct.
Should you be interested in applying for this role, please submit your detailed CV, copies of relevant qualifications, relevant professional accreditation, registrations and ID/Passport to [email protected]
The subject line of your email should read: Application – Contract Manager
Closing date for applications is Thursday 11th August 2022
Applicants may be required to complete pre-employment checks (qualification, credit, security, background and medical assessments) as part of the recruitment process where applicable.
Should you not hear from us within 4 weeks after the closing date, please accept that your application was unsuccessful.