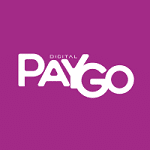 EMPLOYMENT OPPORTUNITY – HEAD | Contact Centre
The Contact Centre Head will report to the Managing Director and will be key in the formulation and implementation of the Contact Centre's strategic direction. He/she will be expected to ensure the contact centre delivers the required performance, is committed to delivering an outstanding customer contact experience through a variety of customer contact channels. The Contact Centre Head will also lead and develop contact centre team leaders to ensure consistency in performance, stability and succession planning.
Key Responsibilities
Manage the daily running of the contact centre, including sourcing equipment, effective resource planning and applying contact centre strategies and operations
Undertake needs assessments, performance reviews and cost/benefit analyses
Set/meet & exceed performance targets for speed, efficiency, sales and quality
Ensure all relevant communications and data are updated, recorded & communicated timeously
Advise clients on products and services available
Seek to increase the share of wallet with existing clients/partners, with value-added services
Liaise with business development, team leaders, operatives and third parties to gather information and resolve issues
Maintain up-to-date knowledge of industry developments and involvement in networks
Monitor random calls to improve quality, minimise errors and track operative performance
Coordinate and optimize the staff recruitment
Review the performance of staff, identify training needs and plan training sessions
Record statistics, user rates and the performance levels of the centre
Prepare reports on statistics, rates and performance levels
Handle the most complex customer complaints or enquiries
Organise shift patterns and the number of staff required to meet demand
Coach, motivate and retain staff
Coordinate bonus, reward and incentive schemes
Forecast and analyse data against budget figures on a daily, weekly, monthly & year to date basis.
Any other responsibilities or tasks as may be assigned by management.
Qualifications & Experience
Grade 12 Credit or above mandatory in Mathematics & English and any other three subjects
Bachelor's Degree in Business Administration, Information Technology, or equivalent qualification in Customer Service Management or any other relevant subject
A Master's Degree will be an added advantage
Minimum of 8 years experience in contact centre operations namely; inbound, outbound, digital channels, back-office & KYC
Detailed Contact Centre knowledge, new contact centre product development and contact centre product innovation experience
Knowledge and experience of working with best practice contact centre metrics
Proven people management experience and ability to lead, build and motivate a large team
Developing and demonstrating strong relationships with customers
Outstanding presentation, communication and writing skills
Essential Skill Sets and Competencies
The role requires an individual with a deep commitment to the opportunity in the long term. Other required knowledge, skills and competencies include:
Excellent communication skills, both written and verbal
Strong interpersonal skills to be able to deal with people at all levels
Analytical skills to interpret data and trends
Numerical skills to understand financial and budget management
Strong customer-centric focus, guided by follow up & follow through and excellent telephone manner
Leadership skills and the ability to motivate and develop staff
Ability to work well in teams
Confidence and good business sense
Ability to set, meet and exceed targets
A focused and self-motivated approach to work
A flexible attitude and the ability to manage change
All applications must have an application/cover letter and detailed curriculum vitae indicating the position being applied for in the subject line and should be sent by email to
[email protected]
no later than Wednesday 30th March 2022.
Kindly note that you MUST attach copies of Grade 12 and Tertiary qualifications along with the application cover letter and curriculum vitae. Applications sent without these attachments WILL NOT be considered.
ONLY SHORTLISTED APPLICANTS WILL BE COMMUNICATED TO