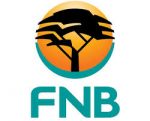 Contact Centre Agent E – IRC219263
at Zambia Retail Banking, Lusaka, Zambia in FNB Zambia Call Centre
Ends 27 Apr 2022
Purpose
Telephonic communication with client base to provides accurate product information in line with standards protocols
Experience and qualifications
Degree or Diploma
1 year related experience
Responsibilities
Drive significant growth and profitability in the context of cost management.
Manage costs / expenses within approved budget to achieve cost efficiencies.
Deliver exceptional service that exceeds customers' expectations through proactive, innovative and appropriate solutions.
Resolve all customer queries efficiently, and within agreed timelines.
Maintenance of expert knowledge on specific products, pricing, application procedure, processing and timelines in order to drive and achieve relevant product and service targets.
Ensure all communications with clients are professional, resulting in compliments. Ensure client investigation deadlines are met and consultant keeps the client continually in the loop.
Provision of an efficient administration service through careful and timeous planning, reporting and updating of all related information.
Comply with governance in terms of legislative and audit requirements.
Ensure efficiency of service productivity and performance in Call Centre.
Ensure that all issues or feedback arising out of client contact be accurately recorded on the CRM system.
Report on required Call Centre activities and deliveries to improve business results.
Manage own development to increase competencies.