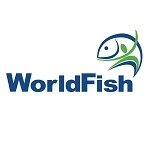 Position: Consultant (Senior Human Nutrition Scientist)
Location: Southern Province and Lusaka, Zambia
Application Deadline: 20 April 2022
Type of contract: Consultancy Contract
Language(s) required: English (proficient/fluent writing and oral skills)
ABOUT THE ORGANIZATION
WorldFish is an international, non-profit research and innovation organization reducing hunger, malnutrition and poverty across Africa, Asia and the Pacific. For over 45 years, our work on sustainable aquaculture and fisheries has improved the lives of millions of women, men and youth.
Fish and other aquatic foods grown in and harvested from oceans, lakes, rivers and ponds provide income for more than 800 million people and provide 3.3 billion with 20% of their animal protein intake. Our focus on sustainability makes sure that the way we produce and use these foods today means a plentiful future of generations to come.
Our evidence-based solutions range in scale from households to global policies and spans across six interlinked themes: nutrition, gender, climate, sustainability, economy and COVID-19.
We champion aquatic foods for healthy people and planet and believe that a sustainable blue planet of well-nourished children, women and men is within our reach.
ABOUT THE POSITION
WorldFish in collaboration with Mississippi State University (MSU) is implementing the "FishFirst! Zambia: Research for Development and Scaling Staple-Fish Products for Enhanced Nutrition in the First 1,000 Days of Life" project, which aims to increase the quality/quantity of fish benefitting nutrition and food security in Zambia, especially for women of reproductive age (WRA; ages 15-49 years) and children in the first 1,000 days of life (<2 years).
WorldFish is seeking a Masters-level or PhD-level Human Nutritionist with expertise in infant/child nutrition to contribute to work to develop and test nutrient-enhanced Complementary Food for Africa + dried fish powder (ComFA+Fish) products/recipes for enhanced nutrition particularly benefiting WRA and children <2 years in vulnerable households. WorldFish is soliciting competitive bids from a reputable, qualified, and competent Human Nutritionist.
The consultant will be expected to:
Conduct a multi-stakeholder review to identify nutrient-dense, locally sourced staple foods in powder form to combine with dried fish powder to create the ComFA+Fish multiple micronutrient powder (MNP) sachets.
Conduct a small pilot test of the sensory acceptability (i.e., appearance, texture, flavor) of ComFA+Fish MNP sachet prototype among children ages 6-23 months. Adjust product recipe as necessary.
Produce the ComFA+Fish MNP sachets to be used in the sensory panel with mother/child pairs.
Conduct a sensory panel among mother/child pairs to test the sensory acceptability of ComFA+Fish MNP-fortified foods as compared to non-fortified complementary foods for children ages 6-23 months. During this same sensory panel, identify whether mothers find using the ComFA+Fish MNP sachets to fortify foods for children ages 6-23 months is as convenient and congruent with meal planning and preparation as is non-MNP fortified complementary foods. Assist with implementing a nutrition training for the mothers who participate in the sensory panel.
Conduct an environmental scan with local representatives of the Department of Fisheries (DoF), Ministry of Health (MoH), NGOs, and/or the private sector to explore options to scale production of ComFA+Fish MNP sachets with private and public sector actors, particularly women and youth.
Deliverables and Timing
The successful expert or team of experts will produce the following high quality deliverables:
Requirements
This opportunity might be suitable for you if you have the skills and qualifications listed below:
At least 5 years proven experience of working at a senior level on infant/child nutrition with particular reference to consumption of food (including indicators of dietary quality and anthropometry) and nutrition governance.
At least 5 years of work experience in food and nutrition projects in sub-Saharan Africa, West Africa, and/or East Africa, including Zambia.
At least 5 years of work experience with M&E methods and approaches for qualitative and quantitative data collection methods in infant/child nutrition (e.g., anthropometry) and in data cleaning, management, analyses, and reporting.
At least 3 years of work experience on at least 1 contract involving nutrition-sensitive and gender-sensitive aquaculture/fisheries development.
Ability to travel to research sites in southern Zambia and Lusaka to collect data and meet deliverable deadlines.
Strong analytical and communication skills.
Fluency in spoken and written English, with excellent writing skills (demonstrated by 2 samples of recent peer-reviewed journal articles and/or technical briefs on which the candidate is first or second author).At least a Masters Degree in Human Nutrition or Nutrition Sciences. A PhD will be an added advantage.
Desired Skills and Qualifications
Nutrient deficiencies.
Development/testing of infant/child multiple micronutrient supplements).
Sensory panel evaluation.
Collection/analysis of indicators of dietary quality;
Experience with nutritional supplements/food fortification and policy guidelines of these in Zambia.
Experience with sustainable nutrition technologies and ready-to-use therapeutic foods (RUTF).
Working knowledge and experience working on projects with multiple partners including NGOs and government organizations.
Ability to travel to research sites and attend at least one face to face meeting with project partners during the course of the assignment.
BudgetApplicants should indicate overall budget. This should include indication of fees/per day rates of individuals involved, and any other expenses.
Location and DurationThe successful consultant should be available to commence the consultancy by 30 April 2022. The consultant will have an overall duration of 5 months, with all outputs fully completed by 31 August 2022. This position is open to international applicants only.
How to Apply
Interested applicant(s) are invited to provide specific information, which demonstrates that they are fully qualified to perform/provide the services latest by 20 April 2022. The expression of interest (EOI) should include:
Three-page Expression of Interest (EOI), outlining understanding of the assignment, a work plan and budget.
Profile of the firm/individual (including curriculum vitae, evidence of the requisite expertise and skills).
Name and contacts (telephone and e-mail addresses) of three professional referees (clients), you have consulted previously.
PDFs of 2 recent peer-reviewed journal articles and/or technical reports on which you are the first or second author.
The screening will start immediately and will continue until the position is filled. Only shortlisted candidates will be contacted.
Our Gender, Diversity and Inclusion Commitment
WorldFish has seven offices across Asia, Africa and the Pacific, with more than 400 staff and 27 nationalities who contribute to a dynamic multicultural work environment.
WorldFish is committed to promoting a work environment where diversity and inclusion is valued and we seek to have gender balance in the organization. We aim to also seek balance across other diversity dimensions.
People in WorldFish are treated equally irrespective of gender, ethnicity/race, national or social origin, disability, religion, political affiliation, age, family size, marital status or any other form of personal identity.
We are an equal opportunities employer and strongly encourage qualified women and men from developing nations to apply.