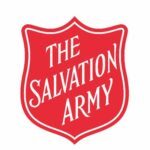 The Salvation Army
Job Title: Construction Program Officer
Located: Monze with frequent travel to Kazungula
Hours: Full Time – 40 hours per week
Flexible Working: The job holder is expected to work with flexibility due to the nature of the assignment sometimes including extended hours or weekends.
Project Goal: To contribute to improved quality of healthcare, targeting maternal and child health services, and reduce hygiene-related diseases through improved access to WASH in 60 healthcare facilities by 2023.
Strategy: Collaborate with government institutions, local partners, and community structures at all levels to deliver sustainable and inclusive WASH services in HCFs. The proposed project will be anchored on 4 core pillars: i) systems strengthening; ii) capacity building; iii) inclusive services; and iv) community engagement and hygiene behavior change (HBC).
Outcomes:
1. Improved access to inclusive WASH facilities and services in 60 healthcare facilities
2. Increased adoption of key hygiene behaviors in HCFs
3. 33 communities empowered to claim rights to WASH and to hold government accountable for delivery of WASH services
4. Improved institutional management and sustainability of WASH services in HCFs
Project Aim
The aim of the project is to improve access and quality of WASH services in facilities in Zambia and strengthen the integration and management of sustainable WASH models and guidelines.
Empower and strengthen local structures to improve sustainable and inclusive access to WASH services in communities, and HCFs through a human rights-based approach (HRBA).
Construction Manager Job Responsibilities:
Oversees construction sites, general contractors, and workers to ensure a high level of quality and safety including compliance to standards.
Creates and reviews Requests for Information and Requests for Proposal and Change Orders.
Guarantees that all work is performed in accordance with approved manuals and procedures.
Ensures that the project is constructed and documented in accordance with the contract documents and good engineering practices.
Provides technical support to the Program Manager and other staff.
Develops and maintains project cost/change controls, and project budget and accounting records.
Performs change order estimating and assists the Program Manager in change order negotiations.
Coordinates and monitors schedule updates, invoices, and submittals.
Assists in managing and reviewing the progress of contractors' construction schedules.
Reviews weekly and monthly reports on the status and progress of the contracts, including project costs and potential changes.
Reports the status of projects to TSA leaders
Attend all program meetings as needed.
Construction Programme Officer Abilities and Skills:
Knowledge of construction technology
Engineering, Procurement and Construction (EPC) industry experience
Familiarity with project and department budget process and tools
Knowledge of project controls
Risk assessment/management
Administrative policies and procedures
Conceptual planning ability
Conflict management and problem solving skills
Leadership ability
Multi-tasking ability
Communication, meeting, and presentation skills
Comfort with time reporting systems
Proficient with MS Office Suite of tools, exposure to schedule software, preferably CAM/CAD
Ability to lead groups in participatory design of facilities such as SAGs, DPOs, SMAGs and others stakeholders
Strong interpersonal skills, build relationships with stakeholders
Ability to communicate in both Tonga and English
Commitment to Salvation Army's development and Christian values
Education, Experience, and Licensing Requirements:
Bachelor of Science in Civil Engineering or Construction Management required
5+ years of project experience working in the construction industry required especially in the WASH sector
EIZ certification preferred
Valid class B manual driver's license or higher with more than two years of driving 4X4 vehicles
Female candidates are especially encouraged to apply