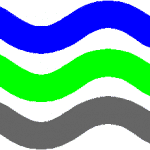 North Western Water Supply and Sanitation Company Limited
The North Western Water Supply and Sewerage Company Limited (NWWSSCL) is a commercial utility, providing water and sanitation services in the North – Western Province. The Company has a vision of "striving for excellence in water supply and sanitation". It is value driven and performance oriented and since inception in the year 2000 has been among the top performing utilities. NWWSSCL is an equal opportunity employer and seeks to recruit high profile, self-motivated, innovative, honesty, committed, adequately qualified and appropriately experienced persons to fill the following vacant positions in a challenging environment. The Company operates in Eight (8) Districts; Solwezi, Mwinilunga, Kasempa, Mufumbwe, Manyinga, Kabompo, Zambezi and Chavuma. The Company envisioned to take over provision of water and sanitation services in the newly created districts of Mushindamo, Kalumbila and Ikelenge.
CONFIDENTIAL EXECUTIVE SECRETARY – G4 (X1)
1.0 Reporting Line: Managing Director and Chief Executive Officer
2.0 Job Purpose.
To provide secretarial and administrative duties for the office of the Managing Director in order to enhance Performance of the Company.
MAIN DUTIES AND RESPONSIBILITIES
3.1 Provision of secretarial services to Managing Director.
3.2 Provision of reception services to Managing Director.
3.3 Providing refreshments for Managing Director and visitors.
3.4 Keeps and arrange appointments for Managing Director.
3.5 Maintenance of Board Records and Resolutions.
3.6 Maintenance of Budget for Managing Director's office.
3.7 Performs any other duties as assigned by the Supervisor from time to time.
4.0 Knowledge and Skill Requirements
4.1 Minimum Academic qualifications:
Grade 12 School Certificate/Form Five certificate with 5 'O' Level credits including Mathematics and English Language
4.2 Minimum Vocational/Professional qualifications:
Advanced Certificate/ Diploma in secretarial studies.
Typing with 80 – 120 wpm.
Shorthand 100 – 120 wpm.
Diploma in Public Administration or Human Resources Management will be an added advantage.
4.3 Minimum relevant work experience.
Not less than five (5) years experience a similar position.
4.4 Required competencies/Personal qualities:
Good interpersonal skills, Honest, Excellent Management and Planning skills.
Reliable, Self-motivated, Assertive, result oriented, Analytical and highly integral.
Excellent oral, written and spoken communication.
Knowledge and experience in Microsoft word, Excel, PowerPoint and other data and graphical presentation software.
Team player
Must be a registered with Professional Secretaries Association of Zambia.
Applications accompanied by copies of certificates, curriculum vitae, day time contact telephone number(s) and at least three traceable referees should reach the undersigned not later than Friday, July 30, 2021.
The Managing Director
North Western Water Supply and Sanitation Company Limited
MEMA House, Mwanawasa Street
P O Box 110184
SOLWEZI