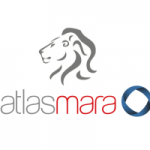 Exciting Career Opportunities
Designation: Compliance Officer
Reporting Line: Manager Compliance
Business Unit: Compliance x 2
Location: Lusaka
Job Purpose
To proactively & constructively assist business to manage its responsibility to comply with all relevant legislative requirements so as to minimise compliance risks through the application of risk management principles, processes & procedures.
Key Outputs & Responsibilities
Strategic alignment
Ensure compliance risks in the Bank are appropriately identified and resolved to achieve satisfactory audits.
Participate in and support Management and the Board in managing compliance risks in the Bank to ensure no concerns are expressed by regulators.
Participate in the review of the in-country compliance policy and framework for the identification, management, monitoring and reporting of compliance risks and issues.
Regulatory reporting and interaction
Ensure receipt and submission of routine governance reports on the bank's status of compliance to achieve stakeholder satisfaction.
Provide input into the completion of trends-based data analysis for Compliance risk incidents to ensure alignment with best practice.
Operational oversight
Conduct compliance reviews and, in situations of non-compliance, manage the escalation process (as per policy) to ensure action is taken by business to mitigate non-compliance issues raised in the issue log.
Stakeholder engagement
Build professional stakeholder relationships, displaying excellent abilities to listen, advise, influence, negotiate and present at all levels for a productive working environment.
Effective teamwork, self-management and mentoring with group values
Promote a co-operative climate in working with others to achieve collective goals.
Plan and manage own workflow, anticipating obstacles, juggling priorities and following through on objectives within agreed time-frames and according to quality standards to ensure that ongoing support is provided to the department.
Clarify performance expectations of sta and work closely with them to grow their skills where needed.
Education Requirements
Grade 12 School Certificate with 5 credits, English and Mathematics inclusive.
Degree in Law, Business, Finance Audit, Risk Management or similar; Relevant post-graduate compliance qualification /certification (advantageous)
Experience & Qualifications
Minimum three years Compliance related work experience with substantial exposure to compliance risk management.
Must meet "fit and proper" requirements of a Compliance Officer as prescribed by local regulators.
Proficiency in MS Office applications.
Interested Applicants who meet the job requirements should email their CV's to e-mail address [email protected] Please note that only shortlisted candidates will be contacted. Clearly state the position you are applying for in the subject field. Closing date: Tuesday, 3rd August 2021.
African Banking Corporation Zambia Limited T/A Atlas Mara. Registered Commercial Bank
Find Zambia Jobs – The best job board for Jobs in Zambia