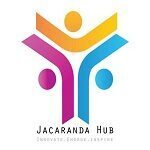 The community and social media Intern will contribute to the growth and maintenance of the Jacaranda hub community. The purpose of the role is to ensure that every member has a sense of belonging and that the community creates value for its members.
Responsibilities
Running social media campaigns to engage the community
Increasing the hub's exposure through social media platforms
Creating monthly editorial calendars and using marketing strategies to deliver the brand's message in creative ways.
Ensuring brand consistency in copy through tone, voice and terminology
Creating actionable plans to both grow and maintain followers through popular social media platforms such as Twitter, Facebook, Pinterest and Instagram.
Ensuring progress on all platforms by using analytical tools such as Google Analytics and others
Formulating high-quality written and visual content.
Building brand awareness by engaging relevant influencers.
Managing online communities to ensure respectful and appropriate engagement.
Responding to comments on social media accounts.
Overseeing customer service provided via social media.
Analyzing data to determine whether social media campaigns have achieved their objectives.
Posting content on social media accounts including Facebook, Twitter, Instagram and Youtube.
Grow the community members and followers and manage the membership database.
Manage communication and feedback with members.
Key Requirements
Qualifications: 
Degree or diploma in communications, marketing or business studies.
Experience in social media and community management will be an added advantage.
Specialized Knowledge and Experience
Ability to create engaging content
Understanding of social media marketing
A strong sense of brand voice
Public relations and business development skills
Strong copy writing skills