Full Time
Applications have closed.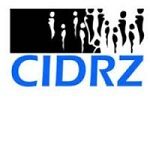 Community Outreach Worker x 5 Ref No. CW/KP/18/07/22
Ndola – Ndola District, Copperbelt Province
Reports to the Implementation officer and works closely with other KP Hub team members, the incumbent will work closely with KP community members who are at high risk of HIV infection and offer high impact HIV/AIDS prevention services. S/he/they will work in the community in close collaboration with the facility and KP Hub based staff, KPCSOs.
Main duties
Works closely with Lay Counselors and other program staff in ensuring all eligible beneficiaries are provided with high impact HIV prevention services
Carrying out routine Community mappings to identify hot spots for target populations
Offering sensitizations on HIV/AIDS prevention messaging to eligible populations in catchment communities for a healthy Zambia
Distribution and sensitization of accurate information on condom use for both male and female condoms
Sensitization on Prep services as a prevention method for at risk populations especially for discordant couples
Professional Standards:
Should be a role model to peers; conduct her/himself in a professional and dignified manner.
Establish and maintain good communication with clients and other members of staff.
Maintain an appropriate level of knowledge and skill; give correct and truthful information, and refer or consult with experts where not sure of right information.
Should not indulge in activities that will compromise/contradict the regulations of the program.
Qualifications:
Experience in social mobilization of community members
Minimum grade 12 complete – with certificate and able to read and write in English.
Psychosocial counseling certificate
Experience and skill using computers, tablets and databases is highly preferred.