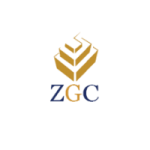 Zambia Gold Company Limited
Zambia Gold Company Limited (Zambia Gold) was incorporated on 10 January 2020. Zambia Gold (the 'Company') is co-owned by ZCCM Investments Holdings Plc with a 51% stake and the Ministry of Finance owning the remaining 49% stake. Zambia Gold is mandated to lead the development of the gold sector in Zambia by undertaking commercial activities for the benefit of all stakeholders. In order to achieve this mandate, Zambia Gold Company will broadly undertake the following activities:
i) Acquire exploration licences and carry out mineral exploration with a focus on gold (either directly or in partnership with other entities)
ii) Develop and operate mines for gold and other precious minerals
iii) Refining, grading, producing, cutting and processing of gold and other precious minerals
iv) Buying and selling of gold and other minerals
v) Support artisanal mining operations and transforming these into commercially viable activities
vi) Pursue value addition opportunities in the precious metals sector
The Company invites applications from suitably qualified and experienced individuals who are innovative, energetic and performance driven to fill the following positions:
Community Liaison Officer (x1)
Location : Kasenseli Gold Project-Mwinilunga
Department : Public Relations
Reporting to : Chief Executive Officer
Job purpose
To play a critical role in developing and maintaining relationships with the local communities in and around the sites of Company operations in Kasenseli; ensure implementation of international standards (Environmental, Social and Governance) and other corporate commitments; provide insight and local knowledge aimed at enhancing the company's ability to manage a range of risks and uncertainties; and responsible for the active involvement of the rural local communities affected by the Mine Project in the identification, formulation and implementation of sustainable and viable projects to uplift the livelihoods of the local people. The incumbent will be the focal point in harmonising relationships between internal and external stakeholders of the project in Kasenseli. He/she will engage the local communities to be able to plan their own future scenarios while at the same time promoting the image of Zambia Gold through its flagship corporate social responsibility and investment (CSRI) strategy.
Main dutiesa) Community engagement (with local leaders, general community members, specific interest groups such as women, youth and men etc.);
b) Wider stakeholder engagement (beyond the directly affected local communities –including NGOs, regional and national government, media);
c) Community development planning;
d) Engagement with local affected stakeholders to promote project activities and ensuring operations continue smoothly;
e) Specific technical support to operations (including land access and compensation);
f) Risk and impact mitigation (including managing and resolving local grievances, conflict resolution and mediation);
g) Social investment programmes (discretionary support for community projects and empowerment);
h) Reporting (including grievance logging and reporting to line manager, senior managers, project partners and the public);
i) Liaise with communities, traditional leaders, local authorities, NGOs, CSOs, and other relevant stakeholders to gather information that will support the project's operational planning using interviews, meetings, community mapping and other participatory approaches;
j) Act as a focal point of contact with the local communities and leaders for the purpose of building effective communication, enhancing relationships and ensuring high quality community service to achieve agreed goals;
k) Assist with the development of awareness programmes to educate the community members about the project and to support active community participation and ownership of the project;
l) Work closely with Public Relations Officer, Community Structures, Chiefs, NGO's and Community based organizations and other social partners in training and sensitizing communities for participation in the design, implementation and operation of mine sponsored projects;
m) Continuously provide feedback to the Mine on community concerns and priorities with the view to revise intervention strategies where necessary;
n) Advise on the design and support the execution of the beneficiary assessments to be conducted on completion of each sub-project;
o) Regularly refine, communicate and grow support for the CSRI strategy;
p) Lead and conduct periodic research in various thematic areas including household economic analysis; and,
q) Monitoring and evaluation (of project impacts and social investment programmes).
Qualifications and experience
a) Professional Qualification:
Full Grade 12 Certificate;
Bachelor's Degree in Social Sciences /Economics or any relevant field of study
Knowledge of broad office administrative practices and procedures
Professional membership with relevant bodies
b) Minimum Relevant Pre-Job Experience:
5 years' experience in community development work preferably in a peri-urban or rural setting.
Past experience in managing projects in communities around the mine will be an added advantage
Knowledge of the local cultural norms
Ability to speak local language will be an advantage
c) Skill Specifications:
Mediation and conflict resolution skills
Both written and verbal communication skills
Proficient computer skills and in –depth knowledge of relevant software such as MS office Suite
Strong analytical and report writing skills
Excellent interpersonal skills with the ability to build effective relationships with a range of people
Excellent presentation skills with the ability to engage with an audience
d) Other Attributes (Personality Traits)
Demonstrated ability to liaise with all levels of society;
Ability to coordinate and negotiate;
The ability to network and influence a range of stakeholders, from leaders to vulnerable groups
Well-developed knowledge of local community cultures, leaders, customs and practices through prior involvement in the community;
Ability to articulate and deliver information both technical and general at community level
e) Valid driver's license

Zambia Gold Company Limited provides equal employment opportunities to all Zambians on merit without discrimination on the basis of age, gender, colour, tribe, disability, or religion.
Interested, suitably qualified and experienced persons should send their application together with certified copies of Academic and Professional certificates; a detailed Curriculum Vitae with traceable references and copy of the NRC should reach the undersigned not later than Friday, 5th February, 2021.
Only shortlisted candidates will be contacted.
Head Human Resources and Administration
Zambia Gold Company Limited
Subdivision F/377a/30/B
Kudu Road, Kabulonga
LUSAKA
Email: [email protected]