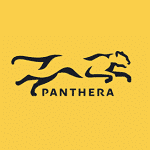 Panthera
Duration: 12 months after which the successful candidate may be offered a full-time contract of employment, dependent upon performance and subject to the availability of funding.
Location: Kafue National Park, Zambia
Start date: 01 September 2021
Work cycle: 7 days off per month
Applications: Closing date for applications is 1200 on 12 August 2021
Applicants must submit the following:
Curriculum Vitae (CV) with two contactable referees
Cover letter outlining your suitability and interest in fulfilling the role (submissions that do not include a cover letter will not be considered)
Please combine and submit your CV and cover letter AS A SINGLE DOCUMENT. The single document should be submitted to the Panthera Careers Page.
About Panthera 
Panthera is the only organization in the world that is devoted exclusively to the conservation of the world's 40 wildcat species and their ecosystems.
Utilizing the expertise of the world's premier cat biologists, Panthera develops and implements global strategies for the seven species of big cats: cheetahs, leopards, jaguars, lions, pumas (also known as mountain lions or cougars), snow leopards and tigers. Panthera also studies and protects the world's most threatened species of small cats through our Small Cats Program.
Representing the most comprehensive effort of its kind, Panthera partners with local and international NGOs, scientific institutions, local communities, governments around the globe and citizens who want to help ensure a future for wild cats.
We are on the front lines, fighting to stop poaching, prevent conflict with people and conserve wild cat habitats. These proven strategies don't just protect wild cats—they also protect their vast landscapes and the endless variety of life within them. These wild places are crucial to our planet's health—and our own.
About the role 
Panthera is seeking an enthusiastic and dedicated young professional who is passionate about conservation and the protection of wildlife and is looking for a path to full time employment at a conservation field site.
The successful candidate will be mentored by experienced Panthera staff and will gain practical experience in community engagement, data capture and analysis, and project administration. The candidate will need to be a critical thinker that possesses strong interpersonal skills in order to cultivate productive working relationships with community members and fellow Panthera staff in order to help develop our understanding of the threats facing wildlife in the Greater Kafue Ecosystem, the challenges faced by communities living with wildlife and potential solutions to help address these threats and challenges.
The candidate may be offered a full time contract position upon the successful completion of his/her internship dependent upon performance and subject to the availability of funding.
Main Duties 
Your job focus will be to assist Panthera with the day-to-day operations of the community engagement program and any other activities related to Panthera's program to support DNPW recover wildlife in Kafue National Park and its surrounds. On occasion you may be required to assist with programmatic activities elsewhere in Zambia. Tasks will include:
Assisting with conducting interviews with community members and other stakeholders
Data capture
Assisting with data analysis and interpretation
Preparing reports
Working with Panthera colleagues, communities and partner organisations to develop innovative and practical solutions to complex conservation challenges
Where necessary, attending and assisting with training events and workshops
Participating in regular internal project meetings
Representing Panthera in external meetings and fora where requested
Assisting with project administration including monthly financial reporting
Assisting Panthera staff with other programmatic needs where necessary
Qualifications 
Zambian national
Bachelor's degree (a background in biological sciences or wildlife management will be an advantage to candidates but not a necessity)
Skills and personal attributes 
Proficiency in written and spoken English
Proficiency in Nyanja. Proficiency in additional local languages including Lozi, Ila, Kaonde and Tonga will be advantageous
Diplomacy and well-developed communication and interpersonal skills
Critical and logical thinker with an enquiring mind
Strong computer skills
Strong work ethic
An ability to work independently as well as part of a team
An ability to take initiative and deliver a high standard of work.
Willingness to adhere to institutional procedures and standards
A clear sense of institutional propriety with respect to accountability and transparency
Unimpeachable integrity
Living conditions are rough and familiarity with bush living in remote wilderness areas is a must. The candidate must be willing to spend extended periods of time working in remote environments
A clean driving license for manual vehicles with a minimum of one year's experience is a necessity. Off-road driving experience is advantageous
Demonstrable interest in and knowledge of wildlife conservation
Flexible and responsive to the needs of organization
Good time management; able to meet deadlines