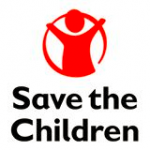 Save the Children International
Save the Children is the world's leading independent organization for children. Our Vision is a world in which every child attains the right to survival, protection, development and participation. In Zambia, Save the Children works in the following Thematic areas: Education, Health& Nutrition, Child Protection, Child Rights Governance and Child Poverty; including Humanitarian response. Save the Children wishes to invite qualified individuals to apply for the following position:
JOB TITLE: Community Engagement Assistant (x1)
LOCATION: Petauke
GRADE: Grade 5
POST TYPE: National
CHILD SAFEGUARDING:
Level 3 – the responsibilities of the post may require the post holder to have regular contact with or access to children or young people.
ROLE PURPOSE:
The purpose of this role is to improve SCI child protection and safeguarding activities within the communities where we work. The post holder will therefore work closely with community gate keepers to meet all field program and operations related objectives. The CEA will ensure that stakeholders are sensitized and trained to identify, plan and take action on key child protection issues in their community that would have a negative effect on their ability to benefit from SCI programmes.
SCOPE OF ROLE:
The incumbent will be reporting to: Field Coordinator
Staff directly reporting to this post: None
KEY AREAS OF ACCOUNTABILITY:
Community mobilization: The post holder will be responsible for identification, training and mobilisation of community gate keepers to address child protection issues in the various communities of the Impact Area. The CEA will need to be update with local structures and systems in place to deal with child protection related issues. They will need to understand and appreciate local custom and work within this framework to drive change for children.
Program implementation: The CEA will link programme benefits to community mobilisation activities in order to show relationship between child protection violations and poor access to programme benefit. They will engage and train stakeholders to understand and appreciate these barriers in their service delivery so that they begin to address the gaps. In particular, work with programme staff in education and health programs to ensure that programing addresses the gaps in service delivery.
Community Sensitization: Responsible for designing community messages, raising awareness and sensitization through various media. The CEA will work with stakeholders (radio, drama groups, and school clubs) to ensure a well-integrated community sensitization programme. The CEA will support key influencers to have platform to address community social norms that negatively affect children access to services.
Documentation: The CEA will collect data from community engagement feedback mechanisms and use this for engagement with sector service providers in order to respond to community needs and improve service delivery. They will document success stories and profile our community champions in order to promote and advocate for children. They will regularly host community gate keeper's meetings/workshops to promote learning and sharing.
The post holder may be required to carry out any other duties as assigned by their line manager or immediate supervisor.
QUALIFICATIONS AND EXPERIENCE:
Diploma in Child protection, Social work or Community development with at least 3 years' post qualification working experience in similar settings
Experience working on a child protection, child poverty and advocacy related programs is an added advantage
Fluency in written and spoken English and local language.
Good report writing skills
Strong communication, interpersonal skills.
Ability to work collaboratively as part of a team.
Strong networking skills.
Experience working with local key stakeholders
The closing date for receipt of applications is Friday, 2nd April 2021.
Only short listed candidates will be notified.
Save the Children reserves the right to re advertise if suitable applicants are not found.