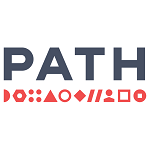 PATH
PATH is a global organization that works to accelerate health equity by bringing together public institutions, businesses, social enterprises, and investors to solve the world's most pressing health challenges. With expertise in science, health, economics, technology, advocacy, and dozens of other specialties, PATH develops and scales solutions—including vaccines, drugs, devices, diagnostics, and innovative approaches to strengthening health systems worldwide. In the last several years, remarkable progress has been made in fighting Malaria worldwide.
PATH is implementing a large-scale malaria vector control novel product evaluation and field epidemiological trial with the Ministry of Health and Macha Research Trust, supported by the Integrated Vector Control Consortium (IVCC). This is a multi-year research project with field work in Kaoma, Luampa and Nkeyema Districts, Western Province, Zambia.
PATH is currently recruiting a Community Engagement & Mobilization Officer (CEMO) who will be responsible for providing day to day community and district level specialized technical guidance on proven approaches for community engagement with the ultimate goal of increasing uptake and utilization of malaria vector control products included in the research efforts. In coordination with the team leads for entomology and epidemiology field activities, s/he will have primary responsibility for oversight of community engagement activities in this area. S/he will also work with other program managers to provide general support to the Provincial and District Health staff, as requested.
Responsibilities:
Support implementation and monitoring of social behavior change (SBC) activities including radio, orientations, meetings and other key events
Support the development and implementation of the project's community engagement and community outreach strategies and activities
Implement effective community engagement strategies to increase awareness and uptake of the ATSB study
Participate in the design, and development of program tools and strategies for community engagement in community level malaria programing
Contribute to the development of relevant materials, job aides, and trainings to inform the projects community engagement and outreach activities.
Work with community groups and outreach workers to map and monitor community action and increase participation in and uptake of malaria services; provide ongoing mentoring and support.
Prepare technical reports as required.
Coordinate community trainings, conduct supportive supervisions, and organize review meetings.
Record, document and report best practices to study team leads.
Participate in preparation of work plans, progress reports, monitoring and evaluation of the project
Collect data and compile reports using the M&E tools.
Facilitate and participate in program review meetings at District, Health Facility and Community level.
Prepare regular weekly and monthly plans and progress reports.
Provide technical assistance to district and health facility staff in organizing community meetings/events and training of Community Based Volunteers and other community members.
Conduct other activities as assigned by the immediate supervisor.
Required Experience:
Bachelors' degree in a related field or equivalent experience in public health and behavior change communication.
At least 5 year(s) of relevant experience required
Computer literate with proficiency in basic software
Excellent interpersonal, teamwork, and supervisory skills
Understanding of the health system in Zambia
Conceptual thinker, with excellent follow-through and organizational skills
Proven experience in integrated malaria
Experience in planning and facilitating trainings
Experienced with programs in behavior change communication, community engagement and capacity building
Experience in participatory approaches for community mobilization
Experience working directly with local communities a plus
Ability to travel in-country within the designated districts 40%
Demonstrated experience of applying evidence –based approaches to enhance quality and impact of programming
Experience working on malaria or other research projects a plus.
Must have legal authorization to work in Zambia
PATH is dedicated to building an inclusive workforce where diversity is valued.
PATH is an equal opportunity employer. Every qualified applicant will be considered for employment. PATH does not discriminate based on race, color, religion, gender, gender identity or orientation, genetic information, age, national origin, marital status, disability status, political ideology, military or protected veteran status, or any other characteristic protected by applicable federal, state, or local law.