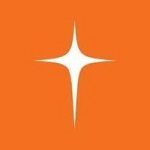 World Vision Zambia
World Vision Zambia (WVZ) Limited is a faith-based Organization dealing with Relief aid, Development, and Advocacy dedicated to working with children, families, and communities to overcome poverty and injustice. WVZ is part of World Vision International and serves all people regardless of religion, race, tribe, or gender. We are currently working on 38 large-scale programs in over 30 districts in Zambia.
Position: Community Development Workers- Nutrition Support Groups
Reporting to: District Nutrition
Location: Solwezi, Zambezi, Mwinilunga
Purpose of the Position: 
To provide technical support and supervision to the Nutrition Support Group (NSG) Promoters in the implementation of multi-sectoral Social Behavioural Change activities; conducting training and rolling out of the Nutrition Support Group Model; monitoring of project activities related to the model, in particular health and nutrition activities using the NSG Model for improved and sustainable well-being of children and families.
Major Responsibilities:
Facilitate the development of the selection criteria for NSG Promoters and/or Nutrition Volunteers with communities.
Participate in the selection of Community NSG Promoters and Nutrition Volunteers from within the community and enrol them in the project.
In collaboration with program partners, staff, and other project stakeholders, coordinate project activities and needs at the community levels.
Supervise NSG Promoters in the implementation and monitoring of project activities in the respective project areas.
Coordinate with existing community groups leaders to promote relevant nutrition-specific and – sensitive practices.
Facilitate building capacity of NSG Promoters and Nutrition Volunteers on the Project technical issues and model for effective implementation of the project interventions.
Collect monitoring data with NSG promoters and volunteers collaboratively and systematically.
Review NSG Promoter reports and ensure the information presented is reasonable and complete for decision-making.
Qualifications: Education/Knowledge/Technical Skills and Experience:
Certificate in Public Health, Nutrition or Health Science.
Diploma in Public Health, Nutrition or Health Science is an added advantage.
Minimum of 2 years of professional experience in nutrition, health, hygiene and/or community development activities or related technical discipline
Any health or nutrition training with experience in community development will be considered
Experience in health behaviour change for improved household nutrition and working with health facilities is desired.
Good Knowledge about essential nutrition actions, growth monitoring and promotion, pre- and post-natal care, child health and pre-natal cards, and behaviour change methodologies.
Ability to transfer knowledge through trainings.
Excellent written and verbal communication skills; fluency in local language(s) essential.
Knowledge and understanding of World Vision operations would be an added advantage,
Experience in project design, implementation, monitoring and report writing essential
Must have excellent project management, community engagement, mobilisation, facilitating and donor engagement skills
NOTE:
"World Vision Zambia is committed to the protection of children and adult beneficiaries from all forms of abuse and sexual exploitation. All employment is conditional upon the successful completion of all applicable background checks, including criminal record checks".
Applications will close by 16 July 2021. Only those who meet the requirements will be contacted.
Women are strongly encouraged to apply; ONLY shortlisted candidates will be contacted!