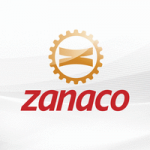 Zambia National Commercial Bank Plc
Zanaco Plc is inviting applications from suitably qualified and experienced individuals with relevant experience for the following job aimed at contributing to the Bank's strategic vision, in the CEO's Division under the Marketing & Communications Department at Zanaco Plc Head Office: –
Position: Communications Senior Specialist (x1)
JOB PURPOSE
To effectively and efficiently manage the Bank's internal and external communication.
Under the supervision of the Head Communications, the following are among the Job Key Responsibilities: –
To help with/give input to the Development of a Communication Plan and Strategy.
To promptly and accurately communicate key messages to defined target audiences internally to establish goodwill and understanding between the Bank and its stakeholders.
Ensuring consistent messaging internally and externally as per brand guidelines.
Implementing communications plans to increase brand awareness and recognition for the organisation.
Designing and packaging tailor made communication for the Bank's stakeholders.
Communicating the Zanaco Brand to internal customers and stakeholders.
Promoting the Bank's image through using various and appropriate channels; enhancing the Bank's Brand through such interactions with all stakeholders.
Providing input for website and social media content.
Monitoring traditional and online media for mentions of Zanaco and adequately responding where required
Manage media relations through deliberate efforts to engage with media personnel.
Speech writing for the Managing Director and other Executive Officers.
Any other responsibilities as may be assigned by management.
INTERNAL/EXTERNAL CONTACT
External: Media Houses
Internal: All Divisions
QUALIFICATIONS AND EXPERIENCE
Grade 12 Credit or above mandatory in Mathematics and English and any other three subjects
Degree in Business, Marketing &/ Communications
At least five (5) years' experience working in a similar function
JOB CORE COMPETENCIES
Excellent and effective communication skills – verbal and written
Demonstration of experience in managing crises
Presentation and Reporting skills
Leadership skills
Self-starter and self-motivated
Clinical and attentive to detail
Service Excellence
Research/ Information gathering skills
Networking Skills
Stakeholder Management
Financial/Budget Management
Drive for results
APPLICATION PROCEDURE
All applications must have an application/cover letter and detailed curriculum vitae indicating the position being applied for in the subject line and should be sent by email to [email protected] no later than Tuesday, 20th April, 2021.
Kindly note that you MUST attach copies of Grade 12 and Tertiary qualifications along with the application cover letter and curriculum vitae. Applications sent without these attachments WILL NOT be considered.
ONLY SHORTLISTED APPLICANTS WILL BE COMMUNICATED TO.
Zanaco provides equal opportunity in employment for all qualified persons and prohibits discrimination in employment (women are encouraged to apply).