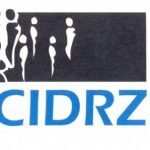 Job Title: Communications Officer Ref. No. CO/CM/12/01/21
Reports to Communications Manager. Contributes to strengthening positive public profile of CIDRZ and good donor relationships by creating high-quality audio-visual and written materials about CIDRZ donor supported programmes; and mentors CIDRZ and Provincial-based staff to identify suitable success stories, programme promotional events and opportunities, and how to photograph and write good quality copy to be submitted to the Communications Department for review
Main duties
Adheres to the CIDRZ Communications Policy
Adheres to donor branding rules and research-oriented communications, rules and regulatory requirements.
Provides timely production of draft materials
Provides high-quality, high-resolution photo and video clips of CIDRZ/donor programme recipients and staff, obtains quotes, interviews, and creates draft content for publication on CIDRZ social media platforms, newsletters, annual reports and other donor and organisational PR documents.
Assists in providing high-quality formatting of organisational public relations documents.
Covers workshops, conferences and other meetings as requested.
Assists in developing and delivering training materials and activities to build communication capacity of CIDRZ department and programme staff.
Mentors CIDRZ programme staff to identify potential stories and how to cover them so that they are able to create useful draft copy, photos and videos etc. for submission to the Communications Department.
Able to travel outside of Lusaka to cover Provincial programmes
Effectively collaborates and respectfully communicates with programme, research and Government staff.
A creative team player, able to carry out individual assignments and deliver high-quality, accurate work at all times.
Qualifications
Full Grade 12 Certificate
Degree in Communications, Public Relations, or Communications related field
3 years minimum relevant work experience
Excellent interpersonal and communication skills
Proven skills in writing English for local and international audiences
Proven good designing skills
Proven skills in still photo and videography
Detailed oriented, able to produce error – free draft copy and formatting within deadline
Knowledge in use of the designing software preferably the Adobe Creative Suite
Proficiency in use of Microsoft Office programs
Must be a member of the Zambia Public Relations Association"
Suitably qualified candidates are invited to apply; however only shortlisted candidates will be contacted. Please send application letter and detailed CV quoting Reference Number and day-time telephone number to CIDRZ but the letter should be addressed to;
CIDRZ Human Resources Director PO Box 34681, LUSAKA on email: [email protected]
NOTE: Hard copy applications will NOT be accepted.