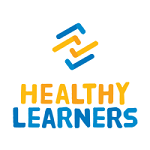 Background
Healthy Leaners is an award winning non-profit organization committed to improving the health of children in Zambia and beyond. We partner directly with the government and local communities in Zambia so that school children can stay healthy, learn effectively and have a brighter future. This year Healthy Learners was the inaugural winner of the 2021 Duke F.M. Kirby Prize for Scaling Social Impact and the UBS Optimus Foundation COVID-19 Relief Prize and has seen strong, steady growth in philanthropic support over time.
School-aged children in low resource settings suffer from a high burden of disease and lack access to even basic healthcare for otherwise preventable and curable illnesses. In the short term, these illnesses contribute to school absenteeism, poor academic performance and high drop-out rates. In the long term, they frequently result in life-long health challenges or disability that undermine physical, cognitive and emotional development and hinder economic prosperity.
Healthy Learners is bridging this gap in Zambia through our unique model of school-based community health. By training teachers to be community health workers and making schools entry points into the public healthcare system, children now receive medical attention in substantially greater numbers, improving health outcomes and reducing absenteeism. We currently serve 250,000 students in Lusaka and, with our program now adopted by the government as policy, we are working with the Zambian government to scale nationally. We plan to be in all 10 provinces of the country by the end of 2023.
The Opportunity
As we prepare to enter a new and exciting period of growth, we are looking for talented, self-driven, and dedicated Communications Lead. A key member of the Development and Communications team, the individual will be responsible for coordinating external communications, supporting knowledge management activities, and planning and executing media and public events.
Responsibilities
Communications Support (75 percent)
Work closely with the Department Head and other relevant staff to support development of a communications strategy
Prepare and implement a communication action plan, outlining key activities, timelines, and responsibilities
Organize and enter our knowledge management and communications materials (e.g., training materials, presentations, tools, plans and reports) in a centralized filing system
Ensure high quality program communication (including but not limited to reports, presentations, newsletters, brochures, posters, etc.) and multi-media materials are available to support our external communication efforts
Create and regularly update database of all programme photos and requisite consent forms
Coordinate the development and distribution of marketing materials
Manage our social media pages and ensure they are updated regularly
Work with programme and other field-based staff to generate success stories, photography and content for our website and social media
Train and coach field staff on effective external communication, photography and use of social media
Manage our website and keep up to date with new content as necessary
Manage interaction with local press as needed, ensuring their presence at key events and activities
Events Management (25 percent)
Lead the planning and execution of all our media and public events; this includes: securing venues and catering, preparing guest lists and letters of invitation, as well as all other event-coordination-related responsibilities
Ensure that our branding values and those of donors are respected and observed particularly on all external communication materials
Requirements
Minimum BS/BA degree with at least 5 years of experience
Action-oriented, flexible, and innovative approach to communications
Excellence in project management
Highly organized with great attention to detail
Track record of effectively leading communications for a company or organization
Ability to multitask efficiently and effectively
Previous experience in media relations a plus
Ability to engage a wide range of stakeholders
Strong written and verbal communication skills; a persuasive and passionate communicator including experience communicating with internal and external audiences
Passion, humility, integrity, positive attitude, mission-driven, and self-directed.
Passion for Healthy Learners' Vision & Mission
All Applications must be emailed to:
Director of Administration
Healthy Learners
Lusaka, Zambia.
Interested applicants should email their resume and 1 page cover letter to [email protected]
Applications will be reviewed on a rolling basis Note: You can learn more about our work by visiting www.healthylearners.org