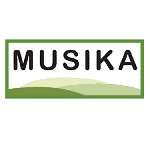 Website Musika Development Initiatives Limited
Communications Intern
Department: Knowledge Management
Location: Head Office – Lusaka
Reports to: Communications Officer
Job Purpose
The job holder will be responsible for producing high quality communications resources and materials (Video, print, photographic and web-based etc.) and complement the organisation's stakeholder engagement and awareness raising activities.
Key Responsibilities
(i) Write news articles and document impact stories for publication on Musika's development work.
(ii) Travel extensively to the field to document impact stories for onward publication in the company's newsletter, website and social media platforms.
(iii) Support the production of high quality videos, photographic, print and web-based materials for effective stakeholder, donor and public engagement.
(iv) Support the production of marketing materials including the newsletter, brochures, banners and corporate wear and ensure conformity to the organisation's branding standards.
(v) Assist with organising corporate events such as exhibitions, corporate functions, workshops, stakeholder meetings etc.
(vi) Organising media coverage during events such as launches, MOU signing ceremonies, field visits, exhibitions etc.
(vii) Assist with updating content on the company's website and social media platforms, and monitoring feedback.
Skills and Competences
(i) Excellent communications and presentation skills (both written and verbal).
(ii) Computer literate
(iii) Excellent photography skills.
(iv) Able to utilise social media tools such as Facebook, Twitter and website applications.
(v) Excellent events management skills with attention to detail.
(vi) Good media engagement skills.
Qualifications
(i) A trainee pursuing a diploma/degree in Mass Communications, Public Relations or Journalism.
(ii) A team player, self-driven and able to adapt quickly to the company's approach
(iii) Ability to work under pressure with tight deadlines.
(iv) Demonstrates a good understanding of the media and their operations.
(v) Ability to travel extensively to the company's operational areas for field work.