Full Time
Applications have closed.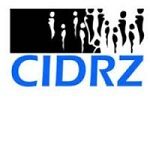 Centre for Infectious Disease Research in Zambia (CIDRZ)
Reports to Head of Business Development. The incumbent supports the sustainability of CIDRZ overseeing and leading the CIDRZ Communication Department. This role will also support the development and spearhead the implementation of the organizations knowledge management strategy, establishing communities of practice that they will be responsible for supporting and reporting on to the Head of Business Development/Strategy and Chief Scientific Officer. This role will also be expected to raise the profile and awareness of CIDRZ through strategic marketing through appropriate social media platforms and engagement of key stakeholders.
Main duties
Oversees the CIDRZ communication department staff and communication department daily activities
Develop and guide CIDRZ Marketing Strategy include a comprehensive social media strategy
Implements and reports on CIDRZ Marketing strategy, attaining identified key performance indicators
Report on activities under the Marketing strategy to the Head of department for tracking and monitoring
Effectively supports development and implementation of organisational and programme-specific internal and external communications strategies, plans, policies, directories, templates and tools
Accurately adheres to logo branding and communications restrictions
Effectively facilitates cooperative media outreach and relations; functions as media point person; writes press releases and other documents; prepares media briefings, and arranges interviews, tours and events
Efficiently leads in preparation and execution of high-profile visitor events and conferences
Supervises and mentors the Communications Officers
Effectively liaises with relevant CIDRZ departments to facilitate smooth functioning and collaborative communications e.g., CIDRZ Executive, Information Technology, Human Resources, Strategic Development, Grants and Contracts, Research, etc.
Performs thorough daily media monitoring to identify risks and opportunities to CIDRZ
Effectively leads in departmental strategic planning, and budget management
Supports the development of the knowledge management (KM) strategy
Coordinates the implementation of the KM strategy, supporting identified communities of practice. This may include facilitating workshops, informal interactions,
Reports on activities under the KM strategy to the CSO and Head of department for tracking and monitoring
Co-ordinates and manage central institutional capacity documents
Supports Annual Reports to ensure correct and aligned reporting of programs and focus is in line with our future strategy
Develops an understanding of the strengths and weaknesses of potential local and international partners and builds strong and trusting relationships.
Effectively supports fundraising activities, including preparation of supporting documents, maintenance of funder database, facilitating events, mail-outs, film-making, and other identified activities
Qualifications
Master's Degree in Public Health or other relevant field
Demonstrated impeccable English skills including writing and grammar. A writing sample will be requested during the interview process.
At least 5 years' relevant work experience in proposal development, with experience leading proposal development from cradle to award.
Good marketing and business development skills
Excellent networks within the Non-Governmental and Development Finance Sectors will be an advantage