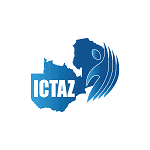 ICT Association of Zambia (ICTAZ)
The Communications and Compliance Officer will be responsible for planning all ICTAZ communications publicity strategies and campaigns, writing and producing presentations and press releases, dealing with enquiries from the public, the press and related organisations. The Officer shall also be responsible for ensuring that the ICTAZ members across the country individual and corporates are compliant with the ICTAZ Act No. 7 of 2018 and its provisions. The Officer shall also ensure ICTAZ complies to all legal regulatory and internal processes
Key Responsibilities:
Managing all ICTAZ Communications Channels including digital channels
Ensure all ICT Professionals are registered & Compliant to ICTAZ No. 7 of 2018
Maintain a register of all ICTAZ Members and their compliance status
Developing Promotional material and Press releases
Developing ICTAZ Quarterly and Annual Reports for the Membership
Documenting All ICTAZ Activities for Archival Purposes
Ensure the ICTAZ Website & Other Social Platforms are updated regularly
Develop Radio & TV Adverts for the Association
Develop all ICTAZ Digital & Print Materials.
Organising press briefings, news conferences and setting up exhibitions
Gathering distributing and filling all media coverage generated for clients
Analysing coverage and tracking emerging issues using digital tracking on, for example, websites or blogs of interest to their clients.
Monitors all operational processes and procedures using a compliance management system to ensure that the company complies with all legal regulations and ethical standard
Education and Experience
Bachelor's Degree in Digital Marketing
Mass Communications, Journalism, Marketing or a related field of study preferred
A qualification in Computer Science or related fields will be an added advantage
Full Grade 12 Certificate
3-5 years of experience in similar field
Possess a valid Driver's License
A fully paid up Member of a relevant professional body
ICTAZ Affiliate Membership will be an added advantage
Term of Employment 2 Years Contract renewable based on performance 
Reporting: Registrar & CEO
Interested candidates meeting the above qualifications and demonstrating a high level of professionalism and integrity should send their applications letters, copies of certificates and curriculum Vitae to [email protected] The deadline is 20 May 2022. For more information visit https://ictaz.org.zm/ and our Facebook Page
Only applications sent through email will be accepted.
ICTAZ is an equal opportunity employer. Women are encouraged to apply