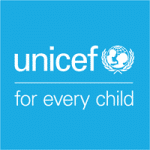 UNICEF works in some of the world's toughest places, to reach the world's most disadvantaged children. To save their lives. To defend their rights. To help them fulfill their potential.
Across 190 countries and territories, we work for every child, everywhere, every day, to build a better world for everyone.
And we never give up.
For every child, Health and HIV
The UNICEF Programme of Cooperation with the Government of the Republic of Zambia (GRZ) is designed to address and mitigate the threat of poverty the country's children face, while responding to the needs with interventions addressing the multiple causative factors.
To find out more about UNICEF's work in Zambia, please visit https://unicef.sharepoint.com/sites/ZMB/SitePages/About-us(1).aspx
How can you make a difference?
Under the guidance of the Chief Health and HIV the Communication for Development Officer, provides technical and operational support to the Health and HIV Section by administering, implementing, monitoring and/or evaluating a variety of C4D initiatives and activities to promote community engagement and participation, and measureable behavioral and social change/mobilization, requiring the application of technical and theoretical skills and thorough knowledge of organizational goals, rules, regulations, policies and procedures to complete tasks.
Summary of key functions/accountabilities:
Support to strategy design and development of C4D activities
Support to implementation of C4D activities
Advocacy, networking, and partnership building
Innovation, knowledge management and capacity building
To read the detailed description, open the attached document:
Generic Job Profile – C4D Officer NOB.pdf
 To qualify as an advocate for every child you will have:
A university degree in one of the following fields is required: social and behavioral science, sociology, anthropology, psychology, education, communication, public relations or another relevant technical field.
A minimum of two years of professional experience in one or more of the following areas is required:  social development programme planning, communication for development, public advocacy or another related area.
Relevant experience in a UN system agency or organization is considered as an asset.
Fluency in English is required. Knowledge of another official UN language (Arabic, Chinese, French, Russian or Spanish) or a local language is an asset.
For every Child, you demonstrate
UNICEF's values of Care, Respect, Integrity, Trust, and Accountability (CRITA) and core competencies in Communication, Working with People and Drive for Results.
The UNICEF competencies required for this post are…
Core Competencies
Nurtures, Leads and Manages People (1)
Demonstrates Self Awareness and Ethical Awareness (2)
Works Collaboratively with others (2)
Builds and Maintains Partnerships (2)
Innovates and Embraces Change (2)
Thinks and Acts Strategically (2)
Drive to achieve impactful results (2)
Manages ambiguity and complexity (2)
To view our competency framework, please visit here.
View our competency framework at:
http://www.unicef.org/about/employ/files/UNICEF_Competencies.pdf
Click here to learn more about UNICEF's values and competencies.
UNICEF is committed to diversity and inclusion within its workforce, and encourages all candidates, irrespective of gender, nationality, religious and ethnic backgrounds, including persons living with disabilities, to apply to become a part of the organization.
UNICEF has a zero-tolerance policy on conduct that is incompatible with the aims and objectives of the United Nations and UNICEF, including sexual exploitation and abuse, sexual harassment, abuse of authority and discrimination. UNICEF also adheres to strict child safeguarding principles. All selected candidates will be expected to adhere to these standards and principles and will therefore undergo rigorous reference and background checks. Background checks will include the verification of academic credential(s) and employment history. Selected candidates may be required to provide additional information to conduct a background check.
Remarks:
Internal candidates are encouraged to apply. Only shortlisted candidates will be contacted and advance to the next stage of the selection process.