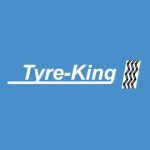 Website Tyre-King Enterprises Limited
Tyre-King is one of the leading, specialized automobile Tyre retailers in Zambia and currently operating in sixteen (16) Tyre sales and fitment outlets in Zambia. Tyre King is continuing to grow and expand its footprint in Zambia and is seeking to recruit the services of qualified Tyre industry professional to fill the position of Commercial Manager. The successful candidate will join Tyre King's  Head office to lead the commercial sales function.
Position: Commercial Manager (1) Lusaka (Full Time)
The position will be Reporting to: The Sales and Marketing Manager
Purpose of Job:
Provide leadership in devising and actualizing strategic initiatives and tactics through clusters/ branch teams/ sales team to improve revenues and profits. Lead market development activities and customer acquisition programs through cluster / commercial sales / branch teams.
Key duties
Plan and implement sales programs that meets and/ or exceeds established sales targets.
Lead  sales prospecting activities in accordance with the developed sales objectives and strategies and are implemented according to the overall corporate strategy.
Engage customers regarding tender enquiries and respond on timely basis.
Support sales staff to achieve branch and cluster targets.
To plan and implement promotions in liaison with cluster / Branch managers and other stakeholders.
Management of company sales portfolio.
Improve Cash flow and achieve zero bad debts on managed account holders.
Key Qualifications and other skills requirements
Qualifications: A Bachelor's Degree in Sales and Marketing,  Mechanical Engineering,    Automobile Engineering  or any related business or technical field.
Experience: Minimum Five years  work experience in a related industry, out of which three years in commercial Tyre sales & fitment services
Must be fully paid members of Zambia Institute of Marketing (ZIM)
Must have a clean valid driving license.
Must have proven negotiation and selling skills, good leadership and organisational skills, good communication skills including writing and computer skills.
Must have three traceable referees and provide the same in the CV
Note: Those who applied to the earlier advertisement and have the required experience specified in the Tyre industry are requested to kindly re-apply to this advert.
How to Apply:
Send your detailed CV which includes three referees, qualification certificates and cover letter to The Human Resource Manager, Lusaka, email to [email protected].
Closing date: 4th November 2021.
Clearly state in the subject the position you are applying for. E.g. Commercial  Manager Application.
Only Successful candidates will be contacted