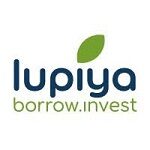 JOB TITLE: Collections Officer
ABOUT THE JOB
The Collections Officer will be responsible for helping Lupiya collect repayments as quickly as possible, reducing cash-flow issues and allowing for smooth business operation.
The Collections Officer will be in contact with Lupiya Customers – debtors daily, to claim outstanding loans when required.
S/he will assists in the coordination of collection systems and procedures following the policies and procedures of Lupiya.
The role reports to the Collections & Recoveries Manager
ESSENTIAL DUTIES AND RESPONSIBILITIES
Fully responsible for all collections efforts regarding clients in his/her portfolio; daily monitor clients' repayment, act immediately on loans in arrears according to lending policy, present all delinquent clients and recommend solutions to arrears committee, implement committee's decisions.
Monitoring of the portfolio to identify the clients above 30days in arrears
Corresponds with Lupiya loan customers to negotiate and monitor payment plans. Research each account using company records and online resources that are made available.
Develops collections methods that consistently lead to achieving or exceeding company financial goals.
Conduct custom collections campaigns on each client that consist of emails, phone calls and standard mail correspondence.
Coordinates collection efforts with other credit staff and/or employees in order to respond to individual needs, collect outstanding balances more efficiently and recommends system and procedural changes in collections efforts.
Coordinate weekly work plans and supervise the work of loan officers to ensure that they are performing to expectation
Accompanies and supports loan officers on recovery visits and actively participates in arrears committees.
Work closely with team members to create ways to bring in revenue and find success as a group.
Solve problems quickly and create resolutions that bring in revenue on a regular basis.
Records and revises account histories, processes payments, and reevaluates payment plans.
Responsible for prioritizing and entering overdue accounts into the collection process in a timely manner.
Analyzes and investigates account history to resolve questionable charges and explains balances to concerned parties.
Serves as a source of information to the organization and the departments.
Develop debt recovery policies and procedures for use in the department.
Develop Key Performance Indicators to track departmental performance as well as that of recovery officers.
Develop appropriate and effective payment plans with defaulting clients and making sure that such clients pay according to the plan Achieving significant debt recovery as and above stated in the agreed targets.
Identify root causes of defaults and make recommendations for process improvement as and when appropriate.
Maintain excellent records of contacts, transactions, efforts and progress made on the recovery.
Liaise with the supervisor to report on progress and to discuss particularly difficult clients.
Pass on difficult debtors at appropriate time to legal consultants.
Provide weekly consolidated reports on the recoveries.
Assists in training new collection staff, may assist in supervising and distributing work during peak periods.
Conduct pre/post disbursement field visits to ascertain existence of the clients, businesses applying for loans, verify the quality of collateral pledged.
May compile and evaluate monthly statistics concerning the number of accounts in collection, the amounts collected, and the amounts that remain to be collected and coordinates and compiles monthly summaries for review by Management.
Ensure to meet customer service standards, enabling Lupiya to better understand customer's experience in order for improvement and innovation of products and services, or process improvements.
QUALIFICATIONS & EXPERIENCE
Minimum of First Degree a in Banking and Finance, Accounting or equivalent professional qualifications
Some level of relevant work experience in working with either Microfinance institution, Banking sector or cash handling functions.
A sound knowledge of Microfinance, principles and practices of banking.
CRITICAL COMPETENCIES
To perform the job successfully, an individual should demonstrate the following competencies:
Analytical – Synthesizes complex or diverse information; Uses intuition and experience to complement data; Use of mathematical models, process maps, and planning tools.
Problem Solving – Identifies and resolves problems in a timely manner; Gathers and analyzes information skillfully; Develops alternative solutions; Works well in group problem solving situations; Uses reason even when dealing with emotional topics.
Technical Skills – Strives to continuously build knowledge and skills; Shares expertise with others.
Customer Service – Manages difficult or emotional customer situations; Responds promptly to customer needs; Meets commitments.
Interpersonal Skills – Focuses on solving conflict, not blaming; Maintains confidentiality; Remains open to others' ideas and tries new things.
Teamwork – Balances team and individual responsibilities; Contributes to building a positive team spirit; Puts success of team above own interests; Able to build morale and group commitments to goals and objectives; Supports everyone's efforts to succeed.
Motivation – Sets and achieves challenging goals; Demonstrates persistence and overcomes obstacles; Measures self against standard of excellence; Takes calculated risks to accomplish goals.
Planning/Organizing – Prioritizes and plans work activities; Uses time efficiently; Plans for additional resources; Sets goals and objectives; Organizes or schedules other people and their tasks; Develops realistic action plans.
Quality – Demonstrates accuracy and thoroughness; Looks for ways to improve and promote quality; Applies feedback to improve performance; Monitors own work to ensure quality.