Full Time
Applications have closed.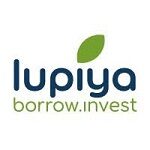 Job Title:  Collections Manager
Company: Lupiya Financial Services
Location: [Lusaka, Zambia]
About Lupiya Financial Services:
Lupiya Financial Services (LFS) is an award-winning, Zambian-owned fintech startup that provides online loans and investments.
About the Job: The Collection's Manager will be responsible for esnuring timely collections of loans. They will be responsible for be responsible for the managing deliquent accounts and contacting customers whose loans are in that state. Over seen by the Chief Executive Officer; this role will be solely responsible for managing the team responsible for the post loan disbursement life cycle management of the customer.
ESSENTIAL DUTIES AND RESPONSIBILITIES;
The manager will be responsible for maintaining a quality loan portfolio.
As the business continues to grow this unit will be segmented by a combination of geography and products.
The manager should ensure that the team works closely with the collections team to ensure that customers are satisfied.
The manager will manage a team with a focus on the following key activities.
Key activities
The activities of the Collections team will be divided in two parts, core and non-core activities:
 Core 
Repayments management.
Conducting credit checks on new and potential customers.
Implementing debt collection policies and regulations of the company.
Cashflow and accounts receivables management in accounting system.
Identify long-term revenue generation opportunities to maximize bottom-line profitability.
Implementing deadlines for invoicing and payment collection.
Monitoring the invoicing and money collection processes.
Ensuring the timely collection of payments.
Negotiating with customers in cases when non-payment occurs.
Preparing weekly/monthly feedback reports on payment collections.
Keeping records of invoices, deposits, and all correspondence regarding payment collection.
Remaining informed of any legislative procedural training regarding debt collection.
Team management, training and mentoring of staff members in the department, Insurance/Lawyers, and other stake holder management.
DDACC management with bank and collections accounts
Initiate collection activities on the past accounts.
Monitor & Control of collections calendar.
Managing customer inquiries
Loan data base management
Pay offs management
Non-core 
Attending to administrative requests
Planning
Internal emails and Internal meetings
Training/Learning
Research
Portfolio Quality Reviews (PQR) preparation
Attend PQR Meetings
Scheduling meetings
QUALIFICATIONS & EXPERIENCE:
The Accounts Receivables Manager should have the following skills, education and experience:
Proven work experience as a Receivables Accountant, Collections Manager, Recoveries, or similar role
Hands-on experience with accounting software or loan management system.
Solid understanding of lending procedures
Excellent analytical skills, with the ability to create and process financial spreadsheets (e.g., in Excel), data analysis and models.
Negotiation skills
BSc in Engineering, Accounting, Economics, Banking and Finance or relevant field
Previous experience working as a Collections Officer.
Excellent negotiating skills.
Good written and verbal communication skills.
Familiarity with state debt collection laws.
Knowledge of payment plans and accounting procedures.
Knowledge of office and accounting software.
Patience and resilience.
Analytical and critical thinking.
Verbal and written communication skills.
People management and interpersonal skills.
Trust- and team-building abilities.
Negotiation skills.