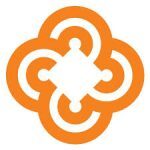 Chemonics International Inc
Chemonics  seeks a CLA director, water sanitation and hygiene for the anticipated USAID Zambia USAID Water Sanitation and Hygiene Governance Institutions and Policies (WASH-GIP) Activity. WASH-GIP will increase sustainable WASH service delivery in Muchinga, Northern, Western and Southern Provinces. The purpose of this activity is to professionalize WASH services, to promote accountability for reliable and high-quality WASH services, and to enhance the enabling environment for service delivery. All activities are predicated on enhanced sector governance, for this reason, the WASH-GIP activity will work with the GRZ entities at the national, provincial, and local levels to ensure that the systems, policies, and processes are in place, implemented and enforced to ensure Zambians receive access to high-quality WASH services. WASH-GIP will also work with the private sector to leverage reach, innovation, and long-term commercial interests to provide lasting services. By doing so, USAID will greatly contribute to building the capacity of Zambian WASH service providers.
Summary of position:   
The CLA director, Water Sanitation and Hygiene will set metrics for success and apply lessons learned to adapt interventions and ensure success and sustainability of the Activity. The position will be based in Zambia. We are looking for individuals who have a passion for making a difference in the lives of people around the world.
Qualifications:  
B.S. in engineering, water and natural resource management, or related field required, M.Sc. preferred
5 years of experience leading monitoring and evaluation on WASH programs, preferably USAID or donor-funded programs
8 to 10 years of experience designing and utilizing tools for data collection, monitoring, evaluation, and reporting for WASH programs and interventions
Demonstrated success compiling and maintaining large environmental databases
Experience conducting environmental compliance inspections and reporting
Experience with results frameworks, indicators, and targets for USAID projects required
Proven experience designing methodologies and tools and designing and implementing assessments and evaluations
Experience utilizing USAID's Collaborating, Learning and Adapting (CLA) framework
Strong facilitation skills and demonstrated ability to facilitate effective engagement with, and management of, project staff and implementing partners
Supervisory experience and demonstrated ability to form strong working relationships, mentor, and motivate staff
Excellent oral and written communication skills
Demonstrated leadership, versatility, and integrity
Application instructions:  
Please complete an application and submit CV and cover letter at: https://app.smartsheet.com/b/form/11f9cf97ce014d47ac8261b919c9cd9a. Deadline for applications is April 26.
Applicants will be considered on a rolling basis. No telephone inquiries, please. Finalists will be contacted. If you have any issues with the form, please reach out to [email protected].
Chemonics is an equal opportunity employer and does not discriminate in its selection and employment practices on the basis of race, color, religion, sex, national origin, political affiliation, sexual orientation, gender identity, marital status, disability, genetic information, age, membership in an employee organization, or other non-merit factors.