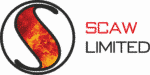 SCAW Limited
SCAW Limited is a Copperbelt based Manufacturing Company. Established in 1960 in Kitwe – Zambia. The Company seeks to employ suitably qualified, experienced and result oriented individual to fill up the position of a Clinical Officer on two years contracts renewable depending on individual performance:
Overall Job Purpose:
Provide oversight and management of the company Occupational Clinic and employees Health matters/ issues in the Plant.
Duties and Responsibilities;
Ensure Medical/Legal compliance are well followed and adhered to at all times
In charge of the Company Occupational Clinic
Advising management on Health Matters and on Health Policies
Managing the day to day administration of the Company Occupational Clinic
Provide clinical Care and Management of medical/surgical conditions of employees
Ensure that the Occupational Clinic has sufficient stocks of equipment and supplies for day to day use.
Play an Interface role between the company and the government to handle all Health Matters education campaigns.
Ensure Medical/Legal compliance is well followed and adhered to at all time.
Ensure high standard of confidentiality as regards client's personal information and records.
Coordinate and arrange for medical check-ups at Occupation Health management Board – Kitwe
Qualifications;
Grade Twelve (12) full certificate
Bachelor's degree/Diploma in Clinical Medicine.
Minimum of five (5) years relevant work experience with at least two (2) years in a management position
Skills and Competencies
Good understanding of trends, challenges, opportunities, regulations and legislations relating to medical field.
Demonstrate sound knowledge and practical skills in providing Clinical Care and first AID.
Strong leadership skills.
Good communication skills
Very good people management and networking skills.
Only applicants who meets the above requirements should submit their applications with copies of detailed Curriculum Vitae with traceable references, academic/ professional qualifications and any other relevant documentation in support of the application. Applications should be submitted to the address below or emailed to [email protected] not later than Monday, 29th March 2021.
THE CORPORATE SERVICES MANAGER.
CORPORATE SERVICES DEPARTMENT
SCAW LIMITED
P.O BOX 20418
KITWE
Or Email to [email protected]