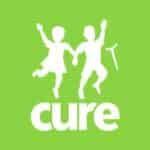 Beit CURE Hospital
JOB ADVERT
Beit CURE Hospital is a children's charity hospital founded by a Christian Mission Organization, CURE International.  We specialize in the surgical treatment of disabilities in Orthopedics and ENT. Position Details:
Clinical Officer-Anesthesia
Reports to:     Head of Anesthesia
Location:        Lusaka
Purpose of the Role:
To provide high quality clinical care to patients of Beit CURE Hospital.
Key skill requirements / competencies
Clinical Responsibilities
Use intravenous, local, caudal or spinal methods to administer sedation or pain medications during surgical and other medical procedures
Supervise patients and monitor their pain medications before, during and after surgery
Offset adverse complications or reactions; record amount and type of anesthesia as well as the patients' conditions throughout procedures
Determine risk during medical procedures by taking medical histories, examining patients and ordering diagnostic procedures like x-rays and laboratory tests; discuss with other healthcare professionals about the method and type of anesthetic to make patients numb to pain
Provide and sustain airway management and life support during emergency surgery
Manage anesthetic services and coordinate with other professionals to formulate procedures and plans; direct the duties of medical technicians, nurses and other healthcare support staff
Able to operate Theatre equipment
Clerking, diagnosing and treating of patients
To provide quality medical care under the supervision and direction of Consultants
Contribute to quality patient care by participation in case planning
Attend ward rounds and conduct day to day review of patients
To ensure comprehensive, accurate and concise medical records are maintained for patients with an appropriate signed and dated legible entry in the patient's medical record on every attendance upon a patient.
Follow the instructions of consultants for their specific regime for each individual patient.
Competent in pre- and post-operative management of surgical patients.
To provide assistance with surgical procedures as directed by the Consultant to which assigned
To be completely familiar with emergency equipment and procedures
Maintain good communications with all areas and disciplines within the health service and with local medical facilities to ensure the smooth and effective operation of the hospital
Participate in clinical audit and quality programs as appropriate
To be "on-call" or participate in shift rosters
Should be skilled in general and regional anesthetic techniques
Respect patients' rights and uphold patient confidentiality
Undertakes other duties when and as required
Administrative Responsibilities
Manage the administrative requirements of the hospital and patient care including ensuring medico-legal correspondence are completed with minimal delay
Be aware of and adhere to all Beit CURE Hospital policies and procedures
Follow medical ethics according to the Health professions Council of Zambia guidelines and regulations
Job Skills & Qualification Requirements:
Full Grade 12 Certificate.
Diploma in Clinical Medicine and/or advanced Diploma in clinical anesthesia
Minimum of 3 years' experience as Clinical Officer Anesthetist.
HPCZ Full Registration
Skilled at intubation and ultrasound-guided regional anesthesia
To participate in clinical meetings that are undertaken by the clinical unit where stationed
To participate in continual professional improvement and medical education Programs
Application Instructions:
All Applications to be submitted via email to:  [email protected]
Indicate position applied for in the subject matter failure to which may disadvantage you to be shortlisted.
Only shortlisted candidates will be contacted.
Address:
The Human Resources and Administration Manager
Beit CURE International Hospital
Box 36961
Plot No. 34872a Great North Road, Lusaka
Find Zambia Jobs – The best job board for Jobs in Zambia