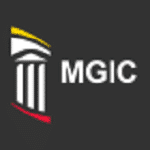 Maryland Global Initiatives Corporation (MGIC)
Chipata, Mongu and Livingstone, Eastern, Western and Southern Province, Zambia

Full-time
Job Scope: Local
Working Language: English
Technical/Practice Area: Clinical Service Delivery
Type of Engagement: Fixed Term
Company Description
Since the 1970's, the University of Maryland, Baltimore has been engaged in critical global health initiatives around the world.  In September 2009, the Maryland Global Initiatives Corporation (MGIC) was formed as a nonprofit affiliate of the University of Maryland, Baltimore (UMB) to help support the implementation of UMB international programs. UMB, through MGIC, currently has offices in Botswana, Kenya, Malawi, Mozambique, Nigeria, Rwanda, Tanzania, and Zambia. MGIC's administrative operations support the research and clinical programs of the School of Medicine, Institute of Human Virology (IHV) and Center for International Health, Education & Biosecurity (Ciheb), and other UMB entities.
Job Description
PROJECT DESCRIPTION
Maryland Global Initiatives Corporation (MGIC) Baltimore, USA, with funding from the Centers for Disease Control and Prevention (CDC), is implementing through Zambia Correctional Services (ZCS) and Ministry of Health (MoH) to deliver high quality, high impact HIV prevention services to inmates at all the community Impact to Reach Key and Underserved Individuals for Treatment and Support (CIRCUITS) supported correctional facilities in Southern, Eastern and Western Provinces of Zambia. He/she will also oversee the implementation of a peer educator program for inmates and provide peer navigation services for discharged inmates and remandees that have tested HIV positive. He/She will be based at any of the CIRCUITS-supported facilities in the respective provinces.  Under the guidance of the Provincial Coordinator, the Nurse – Correctional facilities will support Zambia Correctional Services (ZCS) and the Ministry of Health (MoH)
Position: Clinical Educator (positions x 3)
Location: Southern, Eastern, and Western Province
Job Summary:
This role shall perform the following functions
Duties and responsibilities
HIV prevention services
 Ensure routine HIV testing services are available at the facilities for inmates requesting testing or referred for testing by a healthcare provider and that all inmates testing HIV positive are initiated into care and treatment.
Work with Zambia Correctional Services, MoH, and CURKUITS relevant staff to establish and ensure ongoing entry, routine, and exit HIV testing services for inmates at the assigned correctional facility.
Provide pre, post-test, and pre-release counseling and offer assistance for disclosure and psycho-social support as required
Facilitate repeat testing for HIV-negative inmates three months after initial testing
Screen inmates for TB prior to ART initiation and offer the necessary support
 Ensure that all HTS, Linkage, and other HIV testing services registers and documentation are properly completed by the assigned health care provider
Support continuous quality improvement aimed at improving HIV service delivery at the supported correctional facilities.
 Review all program registers to ensure the information entered is accurate
Work with the correctional staff and peers and ensure that systems are in place to call out all newly arrived and soon to be exiting inmates for HIV testing services
Program Management
Oversee the peers allocated to departing inmates and remandees to ensure adequate follow-up is done and ensure inmates are connected to care in the community.
·Collaborate with ZCS and MoH health workers on a regular basis to identify implementation challenges and solutions, and share lessons learned for smooth implementation of the ZCS HIV prevention program.
 Directly supervise Community Liaison Officers (CLOs), Data Associates (DA), and  Inmate peer educators (IPE) to effectively support HIV service delivery.
 Coordinate HIV service delivery  with other partners providing HIV correctional health-related services within the assigned correctional facility
· Identify ZCS and facility training need and organize training-specific programs aimed at addressing the identified gaps
 Support the CLOs and DAs inaccurate completion of all programmatic data collection tools and registers
 Liaise with correctional facility staff to ensure appropriate to ensure efficient requisition procedures are in place for all program supplies
 Coordinate with other CDC/ PEPFAR implementing partners in the catchment areas assigned to the facility and ensure harmonization of HIV support services at a particular facility.
Consolidate and submit weekly, monthly, quarterly, bi-annual, annual, and other ad-hoc reports as requested.
Ensure efficient and secure transfer of files between the correctional facility and local clinic for uploading of information into the Smart Care database
Must be a Registered Nurse, HIV Nurse prescriber with a valid practicing license
At least three (3) year's experience in the management of a clinical program relating to HIV and or TB
Command good oral and written communication in English
 Experience working with international and local NGOs as well as community-based organizations and previous work with ZCS is a plus
 Excellent problem-solving, decision-making, and organizational skills, with the ability to multi-task and work effectively in a highly demanding environment
  Familiarity in adult learning principles/techniques and demonstrated ability to design and facilitate learning opportunities for adults
 Computer literate, including MS Office Word, PowerPoint, and Excel
Experience working in a correctional setting would be an added advantage
Additional Information
All your information will be kept confidential according to EEO guidelines.