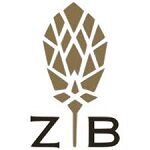 Company Description
Our Dream is to bring people together for a better world. Beer, the original social network, has been bringing people together for thousands of years. We are committed to building great brands that stand the test of time and to brewing the best beers using the finest natural ingredients. Our diverse portfolio of well over 400 beer brands includes global brands Budweiser, Corona and Stella Artois; multi-country brands Beck's, Castle, Castle Lite, Hoegaarden, and Leffe; and local champions such as Aguila, Bud Light, Jupiler, Klinskoye, Modelo Especial, Quilmes, Skol, and Victoria. Our brewing heritage dates back more than 600 years, spanning continents and generations. From our European roots at the Den Hoorn brewery in Leuven, Belgium. To the pioneering spirit of the Anheuser & Co brewery in St. Louis, US. To the creation of the Castle Brewery in South Africa during the Johannesburg gold rush. To Bohemia, the first brewery in Brazil. Geographically diversified with a balanced exposure to developed and developing markets, we leverage the collective strengths of approximately 200,000 employees based in more than 50 countries worldwide.
Overall Purpose of the Function
Maintain a healthy work force through provision of effective clinical and nursing care resulting in reduction of lost man hours through ill health there by maximizing profitability
Roles and Responsibilities
Ensure prevention, diagnosis and treatment of injury and illness is done on site
Make sure referrals done via Clinical Officer for more complicated cases and follow ups with local hospitals are done
Assist in Medical Surveillance and annual Medical examinations for all food handlers;
Assist in conducting Baseline/Pre-placement and exit medical examinations as required
Ensure that home-based care is provided for the chronically sick.
Assist in facilitating Medical retirement for employees with chronic ill health
Ensure that First Aiders Activities are monitored i.e. including meetings
Ensure that First Aid Boxes are inspected
Update Occupational Health & Safety Register
Monitor all HIV/AIDS programs and attain support of peer educators
Initiate and monitor Pre-HAART and HAART interventions
Provide constant and consistent counseling on adherence
Maintain Condom availability and ensure that distribution is supervised
Make sure the Annual HTCT Target is met
All Clinic records updated and secured to enhance confidentiality
Provide data/statistics to management for planning purposes on a weekly, fortnightly and monthly basis
Ensure that the rational usage of drugs is maintained
Ensure that all company assets are well maintained, protected and secure
Ensure that standard work practices and procedures are ethically followed
Maintain good Housekeeping practices and ensure that infection control is maintained
Ensure that Health/Safety talks are conducted
Conduct a regular inspection of the staff canteen/ tuck shop
Ensure that all reports are compiled timeously (i.e. weekly, fortnightly and monthly)
Make sure that the legal requirements applicable to the Nursing profession are complied with
Qualifications
Diploma/Certificate in General Nursing
Counseling Qualification would be preferred
Practicing License
5 years experience as a professional nurse would be preferred
Training
Occupational Health and Safety
Psycho social Counselling
ART Management
AB InBev is an equal opportunity employer and all appointments will be made in-line with AB InBev employment equity plan and talent requirements. We are a company that promotes gender equality.
Internal applicants require Line manager approval
Kindly attach CV in PDF format
Please note that only short-listed applicants will be contacted
The advert has minimum requirements listed. Management reserves the right to use additional/ relevant information as criteria for short-listing. Interested candidates who meet the above specifications may apply no later than  3 September 2021.
Band: X-B