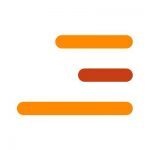 YesCash Zambia Trading as ExpressCredit Zambia invites suitably qualified and experienced candidates based in the following locations to apply for the position of Client Relationship Advisor;
Lusaka (x3)
Ndola (x1)
Kitwe (x1)
Solwezi (x1)
Job Profile
The Client Relationship Advisor takes charge in selling YesCash Zambia products & services, screening, evaluation of loan documentation and processing of loan applications as per laid down Policies and Procedures, and responsibility over the loan quality under his/her portfolio, general customer service. The role also includes receiving customers' repayments, pay out loan disbursements, and entertain customers' concerns related to their accounts, refunds, payments, arrears, interpret customer loan statements and settlement enquiries, Cash management. General customer service.
Responsibilities:
Advise customers on all YesCash Zambia products and services
Sell and cross sell YesCash Zambia products and services
Actively engaged in generating sales by bringing customers into branches
Process loan products to private and government offices
Creation of customer accounts in the system
Uploading of loan documentation on the system
Management of loan customer files as per archiving procedure.
Processing of customer refunds
Handling of customer complaints escalate by creating tasks on ERP as per policy
Manage good relationship with agents, who bring in new clients
Receive and post cash loan repayments as per laid down procedure
Receive cheque repayments, post on customers' accounts, and ensure
they are deposited in YesCash bank account.
Disburse loan proceeds and cash refunds
Verify that all loan documentation is fully signed by customers and
YesCash representatives before disbursing loan proceeds
Verify customers' identity before making any cash pay out
Maintain teller register and other files
Provide general customer service
Requirements and attributes
Diploma or better in any business related course,
Basic sales and marketing skills
Basic knowledge in financial analysis
Honesty and Integrity
Good organizational and multi-tasking skills.
Knowledgeable in YesCash Zambia Credit Procedures and Products
Strong interpersonal and communications skill.
Attention to details
Good understanding of customer service principles,
Enthusiastic and self-starter,
Analytical, good problem solver.