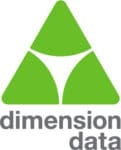 Are you looking to start a new chapter in your career? Do you want the freedom to work from home or in the office of your choice? Are you interested in being part of a dynamic team that is growing fast? We believe this Client Manager role was created for you! Please read through and apply!
As a Client Manager, you'll be responsible for maintaining and growing relationships with new clients. You will manage all aspects of client relationship management including sales strategy, lead generation and customer service. You will work closely with our teams to ensure that we are meeting the needs of our existing clients by working in partnership with them on the day-to-day operations of their business.
Requirements
Maintains highly productive client relationships through active listening, presenting a positive image of the company, and building trust.
Develops account plans and proposals to meet organizational objectives.
Identify key customer needs, opportunities and desired behaviors that can be effectively marketed to generate new sales opportunities.
Generate leads, create proposals, and understand the firm's sales processes in order to expand market share through territory development.
Build relationships with clients to motivate them to enter into business relationship with the firm and expand business reach throughout markets.
Generates leads for new customer prospects and accounts by identifying, qualifying and managing accounts.
Proven experience in all areas of a sales and marketing function, including sales forecasting and analysis, demand creation, and sales process design and implementation.
Hands-on experience working with top tier accounts in a variety of industries.
Qualifications
Strong presentation skills and demonstrated ability to close sales by utilizing the following: (i) strong communication skills; (ii) a positive attitude; (iii) teamwork spirit; and (iv) ability to work under pressure.
Minimum of three years of recent experience in account management or related business.
Bachelor's degree required
Must possess integrity, be trustworthy, and be able to comply with internal and external rules and regulations.
Must be able to meet deadlines, maintain accurate records, and be organized in all aspects of your job responsibilities.