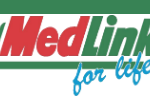 Title: Client Liaison Officer
Reports to: Client Relationship Manager
Job Purpose: To maintain excellent relations with clients and health care providers, handle communications and keep Company records
ACCOUNTABILITIES:
Working as the focal point or intermediary with clients and Health Care Providers (HCP) in responding to needs for information, support and training and help in solving any problems, questions and concerns through meetings and arranging the appropriate Company personnel to deal with the applicable issues
Maintaining and protecting the Company's records (data and information) both in paper and electronic forms in a structured, efficient and user friendly system and to ensure that the records are complete, retrievable, authentic, accurate and only available to authorized persons
Receiving and handling incoming telephone calls and other communications from clients and HCP and to provide positive solutions to all enquiries and necessary pre-authorisation of medical procedures
Organising and arranging emergency rescue and medical tourism activities and ensuring that the service is well marketed and understood by clients.
Marketing and selling of additional/new products to existing clients to help expand service provision and continued customer satisfaction
Preparing and submitting detailed and curate periodic (monthly, quarterly and annual) reports to clients and other necessary documentation.
Providing support in the verification of client medical expenses and contributing to the preparation of client relations unit programmes, plans and budgets.
Undertake other Company business and administrative activities as may be assigned by the supervisor.
QUALIFICATIONS & EXPERIENCE
BA
3 years' experience working in Client Relations
To apply please send your CV, application and certification to [email protected]