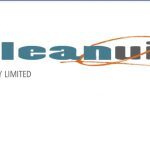 CleanQuip Company Limited
Position: Cleaning Supervisor (x6)
Locations
2 Supervisors for Southern and Chipata Region (preferably from Livingstone, Mazabuka, Choma, Chipata, Nyimbaand surrounding areas) 2 Supervisors Copperbelt Region ( preferbly Kitwe, Kabwe, Kapirimposhi, Chingola, Mufulira, Solwezi, Chililabombwe, Mansa, Kasama, Mpika) and 2 for Lusaka
Job Summary
A cleaning supervisor, puts in place cleaning schedules and also assign cleaners/workers to different roles and duties. It is the responsibilities of a supervisor to make sure that whatever assignment or duty to be carried out, has enough personnel to see it through, and that the workers have enough supply of the required equipment to complete the assigned tasks.
Responsibilities
Check if facilities are cleaned correctly
Assigning tasks to cleaning crew
Investigating clients complaints
Ordering cleaning supplies and ensuring that machinery is available and in good condition
Creating schedules and work plans and ensuring that they're followed,
Training new employees (cleaners)
Managing day to day cleaning operations, ensure efficiency staffing and within the budget costs
Recognize cleaner strength and able to create a strong productive team
Monitor work quality
Must be able to handle any customer queries or complaints efficiently
Skills and Competencies
Be able to communicate effectively, clearly, and concisely with others (internal and external customers, both verbally and in writing), and consistently demonstrate a positive/proactive service attitude.
Consistently maintain ethical behaviors exemplary of quality public service and fair standards, inclusively, and among all employees and members of the public.
Possess good customer service skills
Be a team player with good interpersonal skills.
Possess excellent project execution skills.
Be detailed oriented.
Ability to multitask and prioritize in a fast-paced environment.
Display a positive attitude and willingness to be a positive agent for change.
Possess the ability to adapt easily to changing conditions and work responsibilities; be flexible.
Qualifications
Hold a Grade 12 Certificate.
Preferred Diploma or Certificate in Hospitality, Housekeeping or any other related field.
Have minimum 2 years experience as a supervisor under a cleaning company setting.
Have the ability to interact effectively and professionally with persons from diverse cultural, socioeconomic, education, racial, ethnic and professional backgrounds.
Possess the ability to work flexible and extended hours.
How to apply
The specific statements shown in each section of this Job Description are not intended to be all-inclusive. They represent typical elements and criteria considered necessary to perform this job successfully. The job's responsibilities/tasks may be modified and/or expanded over time. Management will inform the employee when changes in the respective job description are made.
Closing date: 02/02/2021