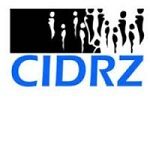 Centre for Infectious Disease Research in Zambia (CIDRZ)
Cleaner (x5)
Ndola x1, Kabwe x1, Kasama x1, Chinsali x1, Solwezi x1
Reports to Administrative Assistant. The incumbent will ensure that the office and its surrounding is maintained clean, sanitary and tidy.
Main duties
Responsible for the cleaning of the interior and exterior of the office premises
Assist in the loading, off loading and movement of furniture, equipment, cargo and office supplies in the office
Perform variety of unskilled tasks as helper
Timely sweeping driveways and yard areas
Timely maintenance of all cleaning equipment utilized;
Ensure garden tools are cleaned after use and securely stored away
Tending and trimming the lawn whenever due to ensure neat and clean grounds
Perform the simple clerical activities, such as copying, delivering mails to offices
Ensure water dispensers has water always
Effects any other lawful instructions as issued by the supervisor or designate
Help in the maintenance of office premises, building plus ensuring offices are always secure
Qualifications
Grade 12 Certificate
At least two (2) years cleaning/gardening experience
Any other relevant qualification an added advantage
Good interpersonal skills
Only shortlisted candidates will be contacted.