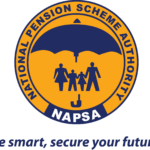 National Pension Scheme Authority
The National Pension Scheme Authority (NAPSA) wishes to recruit for the position of Civil Engineer to be based at Head Office. Interested applicants who meet the required competences are encouraged to apply.
The successful candidate will be expected to have demonstrable competencies relevant to the job and will be offered a competitive remuneration package.
1.0 Civil Engineer (Permanent and Pensionable): NPS03 1.1
Main Purpose of Job
The Civil Engineer ensures that the completed NAPSA property development projects are of high quality standard, in line with the NAPSA objectives and in compliance with the relevant regulations and laws.
1.2 Key Responsibilities
(a) Implement the Directorate strategy that supports efficiency and effectiveness in the delivery of the NAPSA projects, to ensure attainment of the NAPSA business objectives.
(b) Develop and implement the section work plan to assist in the implementation of the directorate strategy, to ensure attainment of timelines and quality standards.
(c) Supervise the contractors on project sites and advise them on issues that pertain to civil engineering to make sure the projects progress in a standardised way.
(d) Inspect all the projects and address any concerns identified that might affect the quality, production and the safety requirements before final project review and evaluation is done, to ensure the project objectives are realised.
(e) Undertake both technical and feasibility study on the projects so as to give recommendations on any issues that might come up.
(f) Assess any probable risks on the projects and undertake risk management procedures to avert potential risks that might affect the achievement of the NAPSA objectives.
(g) Monitor compliance with all the relevant building regulations to ensure NAPSA is protected from risks associated with noncompliance that would hinder the attainment of the NAPSA investment objectives.
(h) Monitor project progress to ensure the projects are time bound and within budget to support efficiency in resource usage.
(i) Monitor changes to project design and communicate the changes to the relevant authorities to ensure minimal risk exposures to NAPSA.
(j) Provide consistent communication and efficient liaison with the contractors, consultants, architects/planners, and the contracted civil engineers for the smooth running of the projects.
(k) Prepare and submit periodic progress reports for management information and decision making;
(l) Liaise with other projects directorate staff over the supervision and implementation of construction projects.
Qualifications and Experience  
Grade 12 Certificate with 5 'O' levels with Credit or better including English and Mathematics;
Bachelor's Degree in Civil Engineering or equivalent;
Master's Degree in Engineering or related field is an added advantage;
Valid membership to the Engineering Institute of Zambia;
Not less than five (5) years of experience as a Civil Engineer at a similar level in Management, in construction projects of similar scope.
TO APPLY
Your application letter should be accompanied by a CV and copies of relevant certificates and should also specify your contact address and telephone number(s).
Application letters should be addressed to:
Director Human Resources and Administration
National Pension Scheme Authority
Levy Business Park
Church Road
P.O. Box 51275
LUSAKA
The closing date of receipt of applications is Tuesday, 9th March 2021.
PLEASE NOTE THAT:  
ONLY APPLICANTS WHO MEET THE SPECIFICATIONS INDICATED ABOVE WILL BE SHORTLISTED.
ANY FORM OF LOBBYING WILL LEAD TO AUTOMATIC DISQUALIFICATION OF THE CANDIDATE
BE SMART, SECURE YOUR FUTURE