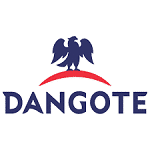 Job Title: Civil Engineer
Description
To plan and oversee construction and maintenance of building structures and facilities.
Provide input in specifying the ground support systems, processes and equipment for safe, economical, and environmentally sound extraction or underground construction activities.
Implement and coordinate civil plans and safety programs.
Conduct initial surveys, risk assessments and environmental impact assessments on potential sites to assess whether plans are workable.
Undertaking technical and feasibility studies including site investigations.
Liaising with all other departments (in-house & Outside house) and variety of professionals including architects and subcontractors.
Inspect civil areas for unsafe structures, equipment, and working conditions.
Assessing the sustainability and environmental impact of projects.
Compiling jobs specs and supervising procedures.
Prepare technical reports for use by mining, engineering, and management personnel.
Ensuring projects/plant runs smoothly and structures are completed within budget and on time.
Prepare schedules, reports, and estimates of the costs involved in developing and operating mines.
Select or devise materials-handling methods and equipment to transport ore, waste materials, mineral products efficiently and economically.
Supervising all construction activities including providing technical inputs for methodologies of construction & coordination with site management activities.
Direct and supervise plant construction operations, such as the construction of silos and power plants.
Participating in project review meetings for evaluating projects progress providing technical inputs to ensure project completion on schedule and prepare recovery plans in situations where projects is showing signs of lag.
Analyse survey reports, maps and other data to plan projects/plant.
Consider construction costs, government regulations, potential environmental hazards and other factors in planning stages.
Test soils to determine the adequacy and strength of foundations.
Test building materials, such as concrete, asphalt or steel for use in particular projects.
Compile and submit permit applications to local, site agencies verifying that projects comply with various regulations.
Manage the repair, maintenance and replacement of infrastructure.
Implement and coordinate civil programs, including the design and maintenance of protective and rescue ways.
Perform any other duties assigned by the plant director.
Requirements
Full Grade Twelve Certificate with credits or better in English and Mathematics.
Bachelors of science in Civil Engineering.
Minimum of three to five years relevant work experience in the cement, construction or mining industry.
Valid practicing license from the Engineering Institute of Zambia.
Find Zambia Jobs – The best job board for Jobs in Zambia