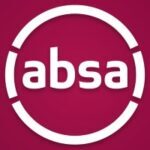 Bring your possibility to life! Define your career with us
With over 100 years of rich history and strongly positioned as a local bank with regional and international expertise, a career with our family offers the opportunity to be part of this exciting growth journey, to reset our future and shape our destiny as a proudly African group.
Job Summary
COO – Data Capture, the role is key liaison between IT and Departments\ Data Capture with regards to Fos, Sybrin and Payments systems e.g. Standard File Interchange.
Job Description
To ensure that all files for CIC are sent and received to and from ECH and non-Financial submitted to BCP (Brains Computer Processing) and ensure that processing deadlines are met. Reconcile the CIC Clearing Accounts daily. To resolve system generated entries related queries. Report all systems failures to team leader / manager and IT. To raise, track and follow up on change requests for system performance changes e.g. Upgrades, system rectifications. Maintain a log of all problems incurred on Sybrin which is to be forwarded to the vendor during SLA visits for fixes. Assist with starting and ending day on FOS . Plus any other duties that may be provided by Line Manager from time to time.
Ensure that all activities and duties are carried out in full compliance with regulatory requirements, Absa Operational Risk Framework and internal Absa Policies and Standards
Education
Further Education and Training Certificate (FETC): Business, Commerce and Management Studies (Required)