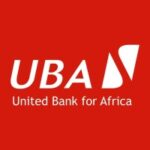 United Bank for Africa (Z) Limited
Job Description – Chief Risk Officer
Essential Information:
A Chief Risk Officer works to provide leadership, vision and direction for the country's business risk management. A Chief Risk Officer also works to design effective response strategies to mitigate against multiple risks affecting the country's business.
Job Duties:
Establish an integrated risk management framework (ERM), risk parameters and metrics – losses and incidents, key risk exposures and early warning indicators for all aspects of risk across the Country office.
Review business activities based on risk exposures, optimize the country's risk portfolio through business activities and risk transfer strategies.
Identify frails in business processes and operations, develop process-transformation plans to revamp business operations.
Improve risk management readiness amongst staff through communication and trainings/awareness programs, risk-based performance measurement and incentives.
Ensure adherence to the Group's Risk management policies. Quantify the country risk appetite through establishment of specific risk limits.
Identify emerging risks across the bank's risk management portfolios, analyze and ensure high-level control interventions to manage emerging trends.
Actively drive the improvement of risk management processes in line with global best practices.
Escalate challenges to country's Executive Management, the Board and GCRO.
Identify key risk peculiar to the country; classify and communicate to all staff to avoid susceptibility among staff.
Skills:
Ability to identify potential risks.
Investigative skills.
Excellent analytical skills.
Excellent communication skills both written and oral.
Tenacious and solution-driven.
High level of integrity.
Organizational skills.
Good leadership skills.
Job Requirements & Knowledge:
Good knowledge of Risk Management practices.
Extensive knowledge & application of credit analysis.
Knowledge of the bank's credit culture, policies and procedures.
Good understanding of all business operations.
Good knowledge of the policies and laws of the country's Regulatory bodies.
Application requirements:
Candidates must have at least 8 years Banking experience, minimum of 5 years' experience in Risk Management.
Candidate must possess a degree (with minimum grade of Credit) in Finance, Economics, Business Administration, Statistics, or Management.
Additional education qualification – MBA/MSc, a Professional Certification in a closely related field is strongly recommended.
Candidates must have a minimum of 5 credits on their Grade 12 results with Mathematics and English included.
To Apply:
Qualified candidates meeting the above requirements must send a copy of their CV, a cover letter, and academic qualifications to [email protected] before 05th May 2021.