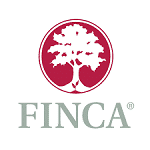 ABOUT FINCA IMPACT FINANCE 
FINCA Impact Finance (FIF) believes in the power of Inclusive Finance.
FINCA Impact Finance is a global leader of responsible financial services. We are comprised of 19 full-service banks and microfinance institutions and a holding/shared service company and we serve more than 2.8 million customers with an array fintech and traditional products and services. We are a double bottom line company that delivers positive social impact and financial sustainability.
We are 9,000 dedicated colleagues who are passionate that financial services can have a positive impact. Most of us living in the communities we serve, and all of us guided by our values of warmth, trust, and responsible banking.
We welcome candidates with diverse backgrounds and considers people at all career stages. We seek individuals with whom we can build strong and lasting relationships – people who care about, and have respect for, customers. We look for colleagues who approach their work with joy, innovation, energy, and a sense of service beyond self.
Role Purpose 
The principal purpose of the Chief Risk Officer (CRO) role is to establish, implement and enforce a robust Risk Management framework and systems (policies, processes, and tools) covering the ten key risks defined by FINCA's Global Risk management function. The CRO supports Management in creating and maintaining a sound Risk and Internal Control environment within the agreed risk appetite determined by FINCA Zambia's Management Board. The ideal candidate will assist Management in improving the overall performance and activities of FINCA Zambia in making decisions on issues of risk identification, analysis, mitigation, and prevention. Working within the framework of the subsidiary's regulatory requirements and in coordination with FINCA Zambia functional heads, the CRO will manage and monitor control activities and recommend corrective actions to remediate identified control deficiencies. The ideal candidate will also develop work plans in coordination with Management that are aligned with FINCA Zambia's strategic and operational objectives and any requirements of external governance bodies.
Accountabilities
 Support business in developing appropriate Risk Management strategies or tools and disseminating proper risk management practices in line with developments in the market/industry, laws, regulations, etc.;
Oversee and enforce Risk Management policies and established risk limits to close significant gaps in risk management capabilities;
Conduct analysis of operations of FINCA Zambia to identify risks and make recommendations for preventive actions. This includes implementation of Risk Control Self-Assessment (RCSA) program in the subsidiary;
Monitor risks through relevant Key Risk Indicators (KRI), that are quantified, effectively measured and thoroughly analysed to ensure the business functions satisfactorily within established risk appetites;
Timely investigation, analysis, and reporting of compliance issues and instances of fraud, which can negatively affect the FINCA Zambia's operations and reputation;
Manage the evaluation of the possible risks (including third-party risks associated with vendor selection and Management, as applicable) for the proposed new products, procedures, and functions. Set up and manage internal controls tools and instruments during implementation;
Provide independent view of proposed business plans and appropriate reporting on risks identified to Management;
Manage regular evaluation process of all FINCA Zambia's regulatory documentation to ensure completeness, accuracy, and efficiency;
Supervise and monitor the Risk and Internal Control staff;
Support the training and development of the FINCA Zambia risk and Internal Controls staff, including fraud management responsibilities;
Supporting the Board in its development of FINCA Zambia's risk appetite and statements for translating the risk appetite into a risk limits structure;
Conduct periodic branch reviews of the operational and credit processes per the procedures described in the FINCA Internal Controls Manual;
13 Preparation of monthly/quarterly risk management reports for the Subsidiary and Global Board reporting.
 Job Requirements
Qualifications
Bachelor's Degree or equivalent in Business Administration, Finance, Economics, Management or related fields of study; advanced or graduate-level degree is desirable.
Additional qualification/certification in Risk Management, AML/KYC compliance & internal controls is preferred.
Experience
At-least 7 years experience in practical banking and/or microfinance operations (can be credit, operations, audit, client-facing roles and/or risk management/internal control – any combination of experience);
Experience of leading a team is required.
Knowledge and Skills
Practical banking or microfinance operations experience: Portfolio risk management, Credit analysis, banking operations including; risk management, internal control, audit and client-facing roles;
Strong business acumen: Leading a team of risk and internal control staff to deploy the risk management policy framework. Experience in executive and board level presentation skills to articulate the risk landscape for the reporting period;
Strong communication skills-executive writing & reporting: Able to communicate professionally to all levels of management, staff and the board both verbally and written. Document monthly or quarterly reports on the status of the department and priorities underway;
Analytical skills: Ability to translate data into meaning information that can be used to foster effective risk based decisioning;
Strong understanding of the internal controls framework: Helps with the "why" we do what we do and brings structure to the program; Profound knowledge in the field of risk management; Strategic planning/management, proper understanding of FINCA's business model to assist with development of reasonable risk tolerances.
Language Skills
Fluency in English is required.
Travel Requirement
Availability to travel up to 40% of the time
Find Zambia Jobs – The best job board for Jobs in Zambia