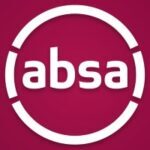 ABSA Group
Job Title: Chief Risk Officer
Bring your possibility to life! Define your career with us
With over 100 years of rich history and strongly positioned as a local bank with regional and international expertise, a career with our family offers the opportunity to be part of this exciting growth journey, to reset our future and shape our destiny as a proudly African group.
Job Summary
Bank-wide risk Management Oversight – identify, assesses and evaluate both current and potential risks.
Ensure that there is an adequate risk infrastructure including limit structure (risk appetite/ mandate and scale), methodologies for risk management (e.g. stress tests, fraud rules) and management information systems.
Lead the in-country Risk unit, consisting of Operational Risk, Fraud Risk Strategy and Market Risk teams in developing an integrated Risk function that supports the in-country MD with key capabilities.
Support the business unit's risk teams, manage all aspects of operational, fraud and market risk and be a key country stakeholder for the work of Business Support and Recoveries to deliver acceptable levels of credit and broader business losses within a framework of support for the business' objectives. Provide high quality risk management to agreed service levels.
Leverage the advantages of bringing together risk expertise and drive through more efficient ways of working.
Contribute to the in-country leadership with dedicated and singular focus on Strategy setting, execution and delivery.
Represent the Risk function at Country Management Committee (CMC), Assets & Liabilities Committee (ALCO), Risk & Controls Committee, Board Risk Management Committee, Board Audit Committee, Operations Committee, NPA Committee, Brand & Reputation Committee and Service Quality Committee ensuring the correct specialist knowledge is brought in to inform these committees according to agenda requirements.
Supervise the process of conducting risk assessments during the development of new business cases. .
Provide advisory services and ensure technical and administrative support for the development of Disaster Recovery and Business Continuity programs for the bank.
Provide specialist risk management support to the Valpre team by identifying, mitigating and reporting any risk issues.
Ensure adequacy of the compliance framework for all relevant requirements as prescribed by the Bank of Zambia
To drive significant change initiatives supporting the One Risk and One Africa strategy, ensuring effective communication and
Management of key stakeholders.
Job Description

Ensure that strategic objectives shaped at Regional HO are translated into tactical delivery in-country with mechanisms for key measurements in place to monitor progress.
Support the business teams in development of risk-related products, and planning of business development strategies with acceptable risk parameters.
Forecast and achievement of budgeted levels of identified and unidentified impairment as well as timely closure of all audit findings and control and escalation of operational risk events.
Analysis of risk related management information to allow decisions to be made regarding the direction of the Bank, it's performance against target, it's position against competitors and it's short, medium and long term strategies.
Education
Master's Degree: Business, Commerce and Management Studies (Required)